prof. Sylvie Rottey (MD, PhD)
CRIG group leader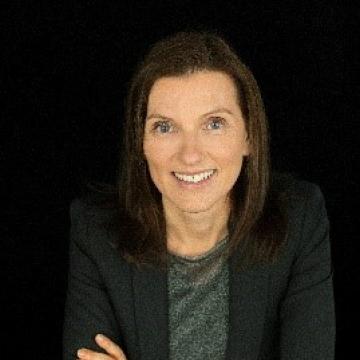 Head of clinic in the Department of Medical Oncology
Head of the Drug Research Unit Ghent - especially performing phase I trials first in humans - healthy volunteers and oncology 
Medical Oncologist
Clinical Pharmacologist
Professor in Pharmacology
 
Research focus
For the last fifteen years, prof. dr. Rottey is involved in international high-level research towards novel therapeutic options for patients with various solid tumors. In this matter, immunotherapy is becoming the state of the art for therapy of several solid tumors. As prof. dr. Rottey is leading phase I oncology clinical trials for the last decade, she has worked and continuous to work with different immunotherapies in development. Next, prof. dr. Rottey is continuously involved in high-quality state of the art research for both novel therapeutic options for patients with solid tumors (both genitourinary; namely urothelial carcinoma, renal cell carcinoma and prostate cancer; and head and neck tumors) as well as new diagnostic biomarkers that could have predictive and prognostic value in these patient populations.
 
Biography
Medical doctor, Ghent University, 1993-2000, 
Board certificate of internal medicine, 2002
Member of staff department Medical Oncology University Hospital Ghent, 2003
PhD: Doctor in Medical Science, 99mTc-HYNIC Annexin-V for monitoring responsor to chemotherapy: methodology and feaibility studies, 2007
Professor in Pharmacology, 2011
 
Key publications
Comparison of Immediate vs Deferred Cytoreductive Nephrectomy in Patients With Synchronous Metastatic Renal Cell Carcinoma Receiving Sunitinib: The SURTIME Randomized Clinical Trial. J. JAMA Oncol. 2019;5(2):164-170. 

Randomized Phase 1 Trial of Pembrolizumab with Sequential Versus Concomitant Stereotactic Body Radiotherapy in Metastatic Urothelial Carcinoma. Eur Urol. 2019;75(5):707-711. 

Trastuzumab duocarmazine in locally advanced and metastatic solid tumours and HER2-expressing breast cancer: a phase 1 dose-escalation and dose-expansion study. Lancet Oncol. 2019;20(8):1124-1135.

Safety, Tolerability, and Potential Clinical Activity of a Glucocorticoid-Induced TNF Receptor-Related Protein Agonist Alone or in Combination With Nivolumab for Patients With Advanced Solid Tumors: A Phase 1/2a Dose-Escalation and Cohort-Expansion Clinical Trial. JAMA Oncol. 2020 Jan 1;6(1):100-107.

"In-House" Data on the Outside-A Mobile Health Approach. Clin Pharmacol Ther. 2020 Apr;107(4):948-956.

TILs in oropharyngeal carcinoma: prognostic value and evaluation of a standardized method. Pathology. 2021;53(7):836-843.

Safety and pharmacokinetics of islatravir subdermal implant for HIV-1 pre-exposure prophylaxis: a randomized, placebo-controlled phase 1 trial. Nat Med. 2021;27(10):1712-1717.

Effect of anti-interleukin drugs in patients with COVID-19 and signs of cytokine release syndrome (COV-AID): a factorial, randomised, controlled trial. Lancet Respir Med. 2021;9(12):1427-1438.

Phase I/IIa Trial of BMS-986148, an Anti-mesothelin Antibody-drug Conjugate, Alone or in Combination with Nivolumab in Patients with Advanced Solid Tumors. Clin Cancer Res. 2022;28(1):95-105.


 
Contact
UZ Gent, C. Heymanslaan 10, Route 52, 1st floor, 9000 Gent