Cancer Centre
Organisation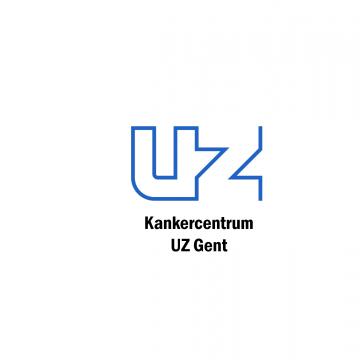 Why a Cancer Care Program in Ghent?
Every hospital is legally required to offer its patients a Cancer Care Program since March 2003. For smaller hospitals a basic cancer care program is sufficient. However, Ghent University Hospital decided to combine its eleven existing tumor working groups to set up the Cancer Care Program Ghent (CCPG). In this way, all oncological expertise could be united in one umbrella organization. Collaborations with other regional (basic) cancer care programs are meanwhile established.
In 2009, the Cancer Care Program Ghent developed into the Oncology Centre (in Dutch: het Oncologisch Centrum). The center offers integral medical care and Ghent University Hospital cannot be imagined without this multidisciplinary organization anymore.
Is more than the sum of its parts. The focus of the center is entirely on the cancer patient and its needs. The main vision of the Oncology Centre is to integrate high quality care with research, education and health service.
Is a reference center within Ghent University Hospital in which all employees (clinicians, nurses, psychologists, social workers, dieticians, physiotherapists, researchers and others) can perform their oncological tasks. The different departments work closely together according to clear guidelines without losing their independence.  
Guides oncological patient care and assembles all activities of the different oncological clinics. All oncological caregivers work according to evidence-based guidelines. These guidelines, with a focus on high quality patient care, are established by the Oncology Centre and summarized in a multidisciplinary oncological manual.
Guarantees multidisciplinary patient care by the establishment of oncological care paths.
Organizes multidisciplinary consultations, complemented with consulting hours for nurse consultants, psychologists, social workers and dieticians.
Financially and organizationally supports scientific research. More specific, the Oncology Centre encourages research initiatives concerning data management. 
Developed an oncological Phase-I unit and leads it.
Set up an expertise center for the coordination of translational research and built a tumor biobank, with the help of the government in the context of the National Cancer Plan.
Executive committee

The Oncology Centre is headed and coordinated by prof. Karen Geboes and prof. Gwen Sys. They are assisted by an executive committee.
The daily management of the Oncology Centre is in the hands of the coordinator, coordinating clinicians and coordinating nurses of the polyclinics and day hospitals.
The executive committee reports to the Oncology Commission ('Commissie Oncologie') and the sector boards about policy and organization. The medical heads of department, for their part, need to inform about functional and medical issues.
The executive committee is a multidisciplinary team. The members are:
Prof. dr. K. Geboes – coordinator
Prof. dr. G. Sys – coordinator
Prof. dr. V. Cocquyt – representative clinicians
Apr. K. Vermis – representative hospital pharmacy
I. Van Eechoud – representative social service
M. Quaghebeur – representative nurses
W. Schrauwen – representative psychologists
I. Waeytens – head of the nursing staff Oncology Centre
D. Masschaele – project manager 
Mission and tasks
The executive committee:
Is responsible for the budget and management control of the Oncology Centre
Designs the strategy and the long term planning
Proposes necessary investments and operational credits and presents them to the sector boards, the management board and the board of directors
Has the general lead over the Oncology Centre and gives binding advice to the coordinators about how to guarantee the overall quality of patient care
Read more about the Oncology Commission ('Commissie Oncologie')
Contact
Secretary Cancer Centre ('Kankercentrum') (contact: Lies Buysse en Gerty Fiers), Corneel Heymanslaan 10 – 9000 Gent
09/332 55 25
kankercentrum@uzgent.be