or via bank transfer on 'Fondsenwerving UGent'
IBAN: BE26 3900 9658 0329 with reference "CRIG"
(for donations >40 EUR, you recuperate 45% via your tax return)
With your help, we can support promising and pioneering research to develop new and better treatments against cancer faster. We do this by stimulating talented researchers, by joining forces across expertise domains and institutions, and by sharing knowledge and new discoveries with other researchers and society.
Each contribution is very welcome and will be deployed by a multidisciplinary committee of expert cancer researchers in the fight against cancer.
Everybody can support us: individuals, organizations, and companies are able to contribute to our cancer research. This is possible in different ways:
Via a simple donation
You can directly donate to CRIG online via this link (Bancontact, VISA, Mastercard)
You can donate to CRIG by transfer on bank account of "Fondsenwerving UGent" - IBAN: BE26 3900 9658 0329 (BIC: BBRUBEBB) with reference "CRIG".
When donating 40 EUR or more, you are entitled to receive a certificate for tax reduction. For example, when you donate 100 EUR, you recuperate 45 EUR from your donation via your Belgian tax return.
Via a profitable donation in your testament
Supporting cancer research at Ghent University and leave more to your successor at the same time? It is possible. That is because Ghent University pays less inheritance tax, which normally can go up to 65%. The government thus receives less. This technique (in Dutch called "duo-legaat") is perfectly legal and you can count on absolute discretion of Ghent University advisors. Recently, certain adaptations in the regulations have been made, so we advise to contact our colleagues from Ghent University Fondsenwerving (via Universiteitsfonds@UGent.be or 09 264 83 31)
Via a present
Are you celebrating your birthday, a jubilee, a birth or retirement? A successful cancer treatment? You believe that you have already received so much in your life that a gift is not really necessary, but friends and family still want to give something? You could ask them to donate to CRIG. For the generous contributor it will be fulfilling as well to give you such a present and support cancer research.
Also for less pleasant occasions such as a funeral it can be a beautiful tribute to support a piece of pioneering cancer research. Do you wish to support in this way? Please contact Ghent University Fondsenwerving (via Universiteitsfonds@UGent.be or 09 264 83 31). You will be gladly and quickly helped with the practical details.
Via your time or network
Do you organize an event for the benefit of cancer research? A concert or a fundraising dinner, a running or bicycle tour? An evening for your network relations? These initiatives are indispensable. Ghent University Fondsenwerving is glad to listen to your ideas (via Universiteitsfonds@UGent.be or 09 264 83 31). Or they can inspire you with options which you did not even consider.
Or maybe you know people. In turn, they know lots of people. And in this way, you might help us to meet that one person with a heart for cancer research.
More information about CRIG? Contact CRIG coordinator dr. Pieter Rondou via CRIG@UGent.be or 09 332 24 53
For more information on different ways to support? Contact Ghent University Fondsenwerving via Universiteitsfonds@UGent.be or 09 264 83 31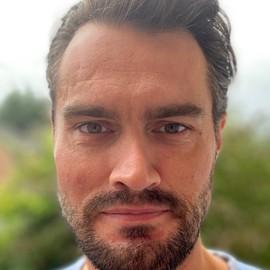 Read how pediatric oncologist Prof. Bram De Wilde can do research thanks to donations to CRIG - read more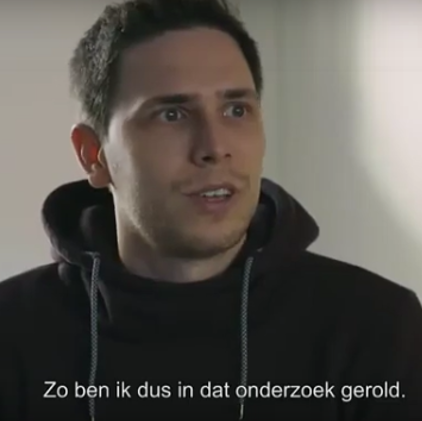 Watch the testimonial of Dries, former cancer researcher at CRIG and ex-patient himself - watch the short movie