prof. Koen Van de Vijver (MD, PhD)
CRIG group leader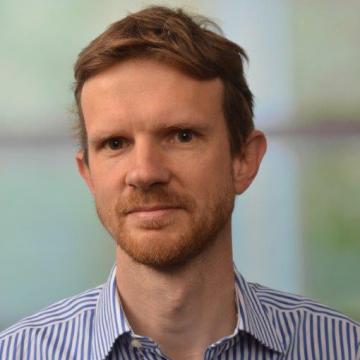 Surgical pathologist, Head of Clinics, Department of Pathology (UZ Gent)
Professor of Gynecological Pathology
Associate Professor UGent, Department of Diagnostic Sciences (Faculty of Medicine and Health Sciences)
Visiting Professor UA, Department of Pathology (Faculty of Medicine, Antwerp University)
Member of GYPON, Gynecologic Pelvic Oncologic Network UZ Gent

 
Research focus
Koen Van de Vijver is a surgical pathologist with a keen interest in the diagnosis and treatment of cancers of the female genital tract and the breast. Most of his activities involve diagnostic work, teaching, and clinico-pathologic research. His research is mainly focused on the molecular analysis and the tumor micro-environment interactions of endocervical, endometrial and ovarian neoplastic diseases. He has more than 100 peer-reviewed A1 publications, including New England Journal of Medicine, Nature Medicine and Journal of Clinical Oncology.
 
Biography
After receiving his MD in 2000 at Antwerp University (Belgium), he did his doctoral research both at Antwerp University and Leiden University Medical Center (LUMC, the Netherlands), leading to a PhD on Functional immunogenic glycoconjugates in 2007, using an infectious pathology model (Schistosomiasis and liver disease). 
In 2008 he became University Docent (Assistant Professor) at Maastricht University (the Netherlands).
In 2011-2012 he completed a fellowship with prof. dr. Esther Oliva in Gynaecological Pathology at Massachusetts General Hospital, Harvard Medical School, Boston (USA).
After working as a consultant histopathologist in the Netherlands Cancer Institute in Amsterdam, he became Professor of Gynaecological Pathology at Ghent University (Belgium) in 2018 and Visiting Professor of Pathology at Antwerp University in 2019.
 
Research team
Team members and main collaborators:
Key publications
Hyperthermic Intraperitoneal Chemotherapy in Ovarian Cancer. N Engl J Med, 2018 (PMID: 29342393)

The effect of the peritoneal tumor microenvironment on invasion of peritoneal metastases of high-grade serous ovarian cancer and the impact of neodajuvant chemotherapy. Virchows Arch, 2020 (PMID: 32179982)

The effect of adjuvant chemotherapy on survival in patients with FIGO stage I high-grade serous ovarian cancer. Gynecol Oncol, 2019 (PMID: 30948193)

Pitfalls in assessing stromal tumor infiltrating lymphocytes (sTILs) in breast cancer. NPJ Breast Cancer, 2020 (PMID: 32411819)

Immune induction strategies in metastatic triple-negative breast cancer to enhance the sensitivity to PD-1 blockade: the TONIC trial. Nature Medicine, 2019 (PMID: 31209337)

Assessing Tumor-infiltrating Lymphocytes in Solid Tumors: A Practical Review for Pathologists and Proposal for a Standardized Method From the International Immunooncology Biomarkers Working Group. Part 1: Assessing the Host Immune Response, TILs in Invasive Breast Carcinoma and Ductal Carcinoma In Situ, Metastatic Tumor Deposits and Areas for Further Research. Adv Anat Pathol, 2017 (PMID: 28777142)

Standardized evaluation of tumor-infiltrating lymphocytes in breast cancer: results of the ring studies of the international immuno-oncology biomarker working group. Mod Pathol, 2016 (PMID: 27363491)

Potential targets analysis reveals dual PI3K/mTOR pathway inhibition as a promising therapeutic strategy for uterine leiomyosarcomas. An ENITEC group initiative. Clin Cancer Res, 2017 (PMID: 28232476)

The majority of metachronous CIN1 and CIN3 lesions are caused by different human papillomavirus genotypes, indicating that the presence of CIN1 seems not to determine the risk for subsequent detection of CIN3. Human Pathology, 2014 (PMID: 24439220)

Type I and II endometrial cancers: have they different risk factors? J Clin Oncol, 2013. (PMID: 23733771).


 
Contact & links
Lab address: Department of Pathology, PAD-building, entrance 23, route 220, Ghent University Hospital, Corneel Heymanslaan 10, 9000 Ghent, Belgium
GYPON, Gynecologic Pelvic Oncologic Network UZ Gent
ENITEC, European Network of Individual Treatment in Endometrial Cancer (part of ESGO)
Koen Van de Vijver is interested to receive invitations for presentations or talks