prof. Kaat Durinck (PhD)
CRIG group leader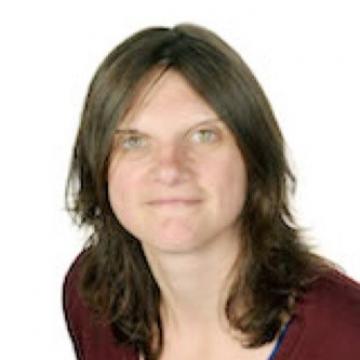 Principal investigator  - Pediatric Precision Oncology Lab Ghent, Center for Medical Genetics (Faculty of Medicine and Health Sciences, Ugent)
Docent, tenure track (Faculty of Medicine and Health Sciences, UGent)
 
Research focus
As a postdoc, I had the unique opportunity to embed into a long-standing neuroblastoma research track record at the Department of Biomolecular Medicine at Ghent University. My current ongoing research efforts integrate basic science research skills with pre-clinical identification and functional evaluation of innovative drug targets and synergistic drug interactions. Through my direct engagement for the genetic workup of Belgian primary neuroblastoma samples in the context of Ghent as national neuroblastoma biology reference center and my role as coordinator for the establishment of novel PDX neuroblastoma tumor models derived from these primary samples, I have also close interaction with the clinic. 
As mission-and-vision for this research team, I want to strive towards technology driven research lines, initially on neuroblastoma but transferable to other pediatric cancer entities. Moreover, I pursue to exploit the unique setting of the new GE31 department to integrate proteomics more to forefront, assemble the power of multiple model systems guided by the expertise of (inter)national teams, strive for clinically relevant objectives and aim for research findings that can also be translated to (related) other cancer entities such as medulloblastoma. Given my strong interest to further explore novel options for a precision medicine approach for pediatric cancer patients, I aim to actively seek opportunities to combine targeted drugging options with immunomodulators and reorient towards novel therapeutic strategies such as targeted protein degradation with the design of a new generation of cancer drugs (e.g. PROTACs and molecular glues). 
 
Expertise to offer
I have expertise in genomics, transcriptomics and epigenomics and willing to share this expertise in the context of academic collaborations.
 
Biography
In 2010, I obtained a Masters degree in Biochemistry and Biotechnology at Ghent University (Belgium). Thereafter, I became a full-time doctoral fellow in the lab of Prof. Frank Speleman (IWT fellowship 2010-2014) entitled: 'Unravelin the role of PHF6 in normal T-cell development and T-cell acute lymphoblastic leukemia'.
In 2015, I received a grant from the 'Flemish League against Cancer' (VLK) to finalize my PhD track. Next, in April 2016 I obtained the PhD degree 'Doctor in Medical Sciences' at Ghent University. Thereafter, I received a post-doctoral fellowship grant from Ghent University (BOF) for a 3-year mandate. In 2018, I obtained an FWO junior post-doctoral fellowship for 3 years. From September 1st 2021, I am also appointed as PI in a BOF tenure track for 5 years. 
 
Key publications
RRM2 is a target for synthetic lethal interactions with replication stress checkpoint addiction in high-risk neuroblastoma. Biorxiv, DOI: 10.1101/2020.11.25.397323 

A novel TLX1 driven T-ALL zebrafish model: comparative genomic analysis with other leukemia models. Leukemia 2020 June 26 (peer-review; IF: 10.24) 

Distinc Notc1hand BCL11B requirements mediate human / T cell development. EMBO Rep. 2020 May 6;21(5):e49006 (peer-review; IF: 6.99) 

A comprehensive inventory of TLX1 controlled long non-coding RNAs in T- ALL throug polyA and total RNA-seq. Haematologica 2018 Dec;103(12):e585-e589 (peer-review; IF: 7.57)

Characterization of the genome-wide TLX1 binding profile in T-cell acute lymphoblastic leukemia. Leukemia 2015 Dec;29(12):2317-27 (peer-review; IF: 12.104) 
Contact & links
Address: Center for Medical Genetics, UZ - MRB1, Corneel Heymanslaan 10, 9000 Gent
dr. Durinck is interested to receive invitations for talks and presentations