dr. Deyna Keppens (MD)
CRIG member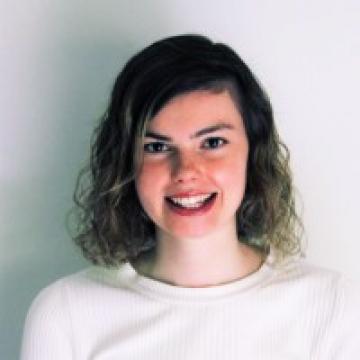 Research focus
Sarcomas in children pose a specific treatment challenge. This rare group of cancers consists of many different subtypes and displays decimal outcomes. Although treatment in other groups of cancer are evolving, treatment options for sarcoma have remained essentially unchanged over the past 3 decades despite attempts to improve outcome. The overall 5 year survival rate is between 65-75%. With metastatic disease, it will decrease below 30%. Therefore it is necessary to explore and to identify novel therapeutic strategies for pediatric sarcomas to improve the overall survival.  
In this PhD, I will focus more on the Tyrosine Kinase Inhibitors (TKI), that represent the largest class of targeted therapies, with multiple inhibitors already approved for treatment of soft tissue sarcomas. This project aims to generate in vivo pediatric patient avatars to select the TKI with the most effective therapy response and to prevent TKI therapy resistance by selection of synergistic drugs.  
The ultimate goal is to offer contemporary treatment for these patients by building a patient avatar from their tumor to test novel treatment approaches with the potential for direct clinical translation and implementation in pediatric cancer patients. 
 
Biography
I graduated in 2022 as a medical doctor at Ghent University. 
During my internship, I had the chance to work for 5 weeks at the pediatric oncology department. 
I had the opportunity to expand my thesis by working together with another hospital in Ghent to strive for a larger study population. Because of this hard work, I got the chance to mentor 2 master's students. 
In October 2022, I started a PhD at the 'Pediatric Precision Oncology Lab Ghent', where I investigate new therapies for pediatric sarcoma patients. 
 
Contact & links
Lab address: Center for Medical Genetics Ghent (CMGG), Medical Research Building 1 (MRB1), 2nd floor, campus UZ Gent, Corneel Heymanslaan 10,  entrance 34, 9000 Ghent, Belgium
Involved in Consortium Sarcoma 
Deyna Keppens is interested to receive invitations for presentations or talks