Lisa Depestel
CRIG member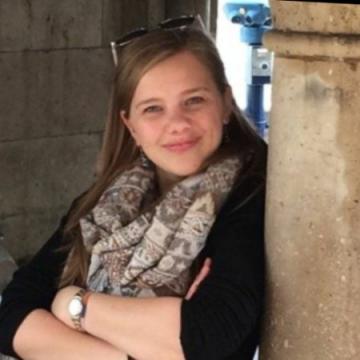 Research focus
Our lab focuses on modeling pediatric T-cell leukemia (T-ALL) and the peripheral nervous system tumor neurblastoma in zebrafish and subsequent  in depth genome, trancriptome and epigenome analyses to gain further insights into the molecular changes and mutational landscape of these tumors. The lab is studying the role of the chromatin reader PHF6 in T-ALL and neuroblastoma. Recent work from the lab has demonstrated a crucial role for PHF6 in normal hematopoiesis with strong effects on gene regulation in both T-ALL and neuroblastoma.
My study focusses on further unraveling of the function of PHF6 through knock down, knock out and regulable protein degradation analysis as well as further exploration of recent findings of PHF6 interacting proteins. We anticipate that novel insights into PHF6 function will guide the way towards novel targeted therapies for these diseases.
 
Biography
In 2017, I obtained a Master in Biomedical Sciences with a major in Genetics at the University of Ghent.
I immediately became a full-time doctoral fellow (from September  2017 up until now) at the lab of prof. dr. Frank Speleman. 
 
Contact & links
Lab address: Center for Medical Genetics Ghent (CMGG), Medical Research Building 1 (MRB1), 2nd floor, entrance 34, campus UZ Gent, Corneel Heymanslaan 10, 9000 Ghent, Belgium
Lisa Depestel is interested to receive invitations for presentations or talks