Sarah-Lee Bekaert
CRIG member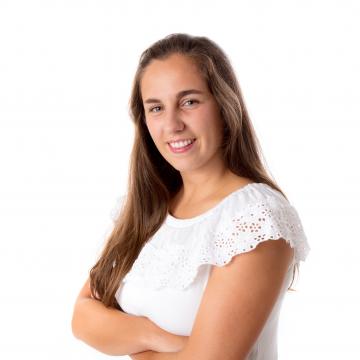 Bioinformatician - Lab for functional cancer genomics and applied bioinformatics, Center for Medical Genetics (Faculty of Medicine and Health Sciences, UGent) 
Principal investigator: prof. Frank Speleman (PhD) 
 
Research focus
Neuroblastoma is an extracranial solid tumor originating in the sympathetic nervous system. It is the most common childhood tumor after leukemia and brain tumors, and is almost never diagnosed in adults. Neuroblastoma most commonly arises in the adrenal gland.
As a bioinformatician, I support PhD students and Post-Doctoral researchers in the data processing. I process data from RNA sequencing, Chip sequencing, ATAC sequencing and many more analysis and provide the researcher with a preprocessing and downstream analysis report. 
 
Biography
I obtain a Bachelor Degree in Biochemistry (HoGent 2019) and an advanced Bachelor Degree in Bio informatics (Howest 2020).
I started working in the Center for Medical genetics in August 2020 as a full time bio informatician specialized in preprocessing of sequencing data and downstream analysis using programming tools.  
 
Contact & links
Lab address: Center for Medical Genetics (CMGG), Medical Research Building 1 (MRB1), Corneel Heymanslaan 10, entrance 34, 9000 Ghent, Belgium