Carolien Van Damme
CRIG member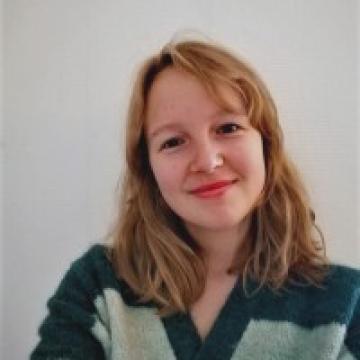 Research focus
Neuroblastoma is a pediatric tumor of the sympathetic nervous system associated with poor survival in high-risk cases. Current options for targeted therapy for high-risk neuroblastoma patients are limited and single compound strategies regularly fail due to escape mechanisms. In contrast to the low mutational burden, high-risk neuroblastomas often present with recurrent somatic segmental chromosome copy number variants. Using integrated data mining strategies, our research team recently identified several novel dependencies connected to replicative stress resistance, including PFH6, an important epigenetic regulator in haemapoietic stem cells.
My PhD project focuses on the nuclear pore complexes in collaboration with PHF6 as an important interaction network for control of gene regulation and nucleocytoplasmic transport. A detailed dissection of this network will aim to identify innovative therapeutic targets for neuroblastoma and other related pediatric tumor entities. In a first part of the project, the interaction between histone modifications, PHF6 and parts of the nuclear pore complex will be studied in more detail. Secondly, this project aims to unravel the functional role of the nuclear pore complex in replication stress resistance in neuroblastoma. The final part of the project will focus on identifying new combination therapies with the pharmacological inhibition of the activities of the nuclear pore complex as a starting point. 
 
Biography
I obtained a Bachelor's Degree in Bioscience engineering (UGent, 2020), after which I obtained a Master Degree with a major in Cell and Gene biotechnology  (UGent, 2022).
For my master thesis, I went to the lab of Prof. Olivier De Wever under the supervision of Prof. Christian Stevens, where I focused on the molecular mechanism of an anti-invasive compound in breast cancer. 
After my master thesis, I started a PhD (August 2022) at the lab of Prof. Speleman, where I investigate replication fork protector dependency factors as novel targets for combination treatment and immunomodulation in neuroblastoma. 
 
Contact & links
Lab address: Center for Medical Genetics Ghent (CMGG), Medical Research Building 1 (MRB1), 2nd floor, campus UZ Gent, Corneel Heymanslaan 10,  entrance 34, 9000 Ghent, Belgium
Carolien Van Damme is interested to receive invitations for presentations or talks