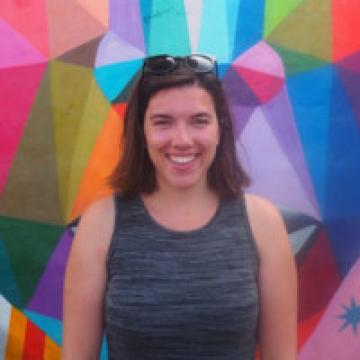 Research focus
Neuroblastoma is a pediatric tumor of the sympathetic nervous system associated with poor survival in high-risk cases. Current options for targeted therapy for high-risk neuroblastoma patients are limited and single compound strategies regularly fail due to escape mechanisms. In contrast to the low mutational burden, high-risk neuroblastomas often present with recurrent somatic segmental chromosome copy number variants. Using integrated data mining strategies, our research team recently identified several novel dependencies connected to replicative stress resistance, including RRM2. 
In my PhD project, I pursue an in-depth preclinical evaluation of RRM2 as drug target for synergistic inhibition with ATR-CHK1-DNA damage inhibitors in vitro. The most potent drug combination will be further assessed in both murine cell line xenograft and PDX models, evaluating the impact on tumor development (regression) as well as the molecular and cellular effects of the selected drug combination.
 
Biography
I obtained my bachelor's degree in Biomedical Sciences at the Radboud University (Nijmegen) in 2018. Afterwards, I finished my master's in biomedical sciences with a specialization in oncology and immunology at the University of Groningen (September 2020). I went to the Children's Cancer Institute in Sydney to perform my final master internship, here I focused on the function of NAIP in Ewing Sarcoma.
I am doing my PhD in the lab of Frank Speleman from February 2022 onwards, where I am studying the drug target RRM2 in neuroblastoma.
 
Contact & links
Lab address: Center for Medical Genetics Ghent (CMGG), Medical Research Building 1 (MRB1), 2nd floor, campus UZ Gent, Corneel Heymanslaan 10,  entrance 34, 9000 Ghent, Belgium
Iris Nelen is interested to receive invitations for presentations or talks