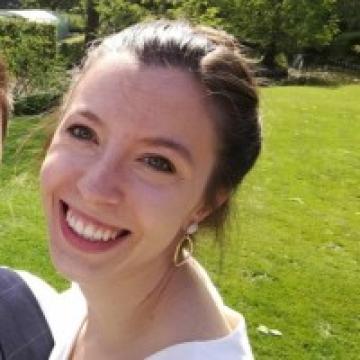 Research focus
Neuroblastoma (NB) is a pediatric cancer that originates in the precursor cells of the sympathetic nervous system. Especially patients with high-risk NB have a poor prognosis as more than half of them succumb to their disease within five years. Hence, more effective and less toxic treatments are highly required. 
My PhD focusses on novel drugging approaches for MYCN-driven NB. To this end, I will first characterize the MYCN-driven NB zebrafish model. Then, I will use this gained knowledge to test the effect of ATR-CHK1 targeting drugs on MYCN-driven NB in the zebrafish model. In parallel, I will validate the ATR-CHK1 targeting drugs on zebrafish larvae, xenografted with human NB cell lines.
Next to this, I will study the ribonucleotide reductase subunit 2 (RRM2). This gene was recently identified as novel dependency gene in NB by the PPOL research team. Using the dTAG approach, which allows specifically and reversibly target protein degradation, I will degrade RRM2 in the MYCN-driven NB zebrafish model. In this way, I aim to validate RRM2 as a target for combinatorial drugging of MYCN-driven NB. 
 
Biography
I obtained a Bachelor's Degree in Pharmaceutical and Biological Laboratory Technology (Odisee, 2018), during which I went on Erasmus to the University of Girona. Afterwards, I obtained a Master's Degree in the Biochemistry and Biotechnology with a major in biomedical biotechnology (UGent, 2022). 
I am doing a PhD at the Pediatric Precision Oncology Lab from October 2022 onwards, where I use zebrafish models and xenografts to investigate RRM2-targeting drugs and combination therapies.
 
Contact & links
Lab address: Center for Medical Genetics Ghent (CMGG), Medical Research Building 1 (MRB1), 2nd floor, campus UZ Gent, Corneel Heymanslaan 10,  entrance 34, 9000 Ghent, Belgium
Soetkin Leys is interested to receive invitations for presentations or talks