prof. Tessa Kerre (MD, PhD)
CRIG group leader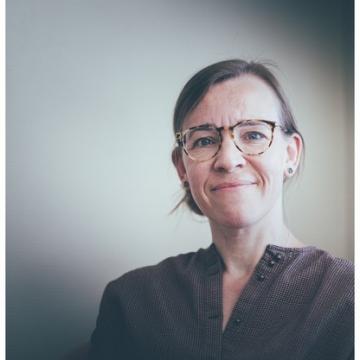 Research focus
Despite important progress in the treatment of blood cancers, these still remain a therapeutical challenge. We have developed a new immunotherapeutic treatment for acute myeloid leukemia (AML), an aggressive blood cancer. We generate, starting from hematopoietic stem cells from the patient, immune cells (T-cells) directed against a protein (tumor antigen) on the cell surface of the AML cells. For these T-cells to recognize, attack and kill the cancer cells, it is crucial that the tumor antigen is highly expressed on the AML cells, but has a low or absent expression on vital organs, and is preferentially overexpressed on the leukemic stem cell that generally escapes chemotherapy. We have already succeeded in generating mature T-cells directed against an AML tumor antigen, from hematopoietic stem cells from clinically applicable stem cell sources such as cord blood and mobilized peripheral blood. We are now evaluating the function of these T cells in an AML mouse model.
The first target is acute myeloid leukemia, but this is a treatment that can be expanded to other malignancies (both hematological and solid).
Together with the research groups of Jan Philippé and Yvan Saeys, we are trying to unravel the immunophenotype and mRNA characteristics of leukaemia stem cells and blasts in patients with acute myeloid leukemia (AML), using multicolour flow cytometry and bio-informatics.
Informing patients about their disease and possible treatments is crucial in shared decision making. Immunotherapy is a novel cancer treatment, which is very complex to explain in layman's terms. For this, we have developed Immuno-T, a motion comic explaining the genesis of cancer and the working mechanisms of three types of immunotherapy. We are now starting with a phase II study is to assess the efficacy of this virtual aid in discussions about immunotherapy between care providers, patients and family relatives in view of improving health literacy and informed decision making.
 
The effect of bibliotherapy has been shown in various settings. We are now conducting a trial in which we investigate the impact of 1-on-1 reading sessions by health care students to cancer patients, both on the well-being and empowerment of the patients and on the professional development of the students.
 
Biography
Medical doctor, Ghent University, 1990-1997, greatest distinction
Postgraduate course on electrocardiography, 1996, greatest distinction
Research fellow Flemish Science Foundation (FWO), 1997-2002
PhD in medical sciences, Study of homing, differentiation and expansion of human hematopoietic stem cells in immunodeficient mice, 2002
Specialist in Internal Medicine, 2005
Specialist in Clinical Hematology, 2006
Visiting Physician at the Fred Hutchinson Cancer Research Center, Seattle and University of Washington Medical Center (evaluation report: superior), April-June 2008 and May-June 2010
 
Research team
prof. Tessa Kerre - principal investigator, associate professor
Wouter Sleeckx - scientific researcher
Collaborations with the research groups of prof. Bart Vandekerckhove (4 shared PhD students), prof. Bart Lambrecht (1 mutual PhD student), prof. Tom Taghon, prof. Jan Philippé, prof. Yvan Saeys (1 mutual PhD student), prof. Filomeen Haerynck and dr. Simon Tavernier (1 mutual PhD student)
 
Key publications
Immuun voor kanker? ; 2021.
Kunst op voorschrift ; 2022

In vitro OP9-DL1 co-culture and subsequent maturation in the presence of IL-21 generates tumor antigen-specific T cells with a favorable less-differentiated phenotype and enhanced functionality. Oncoimmunology. 2021 Jul 25;10(1):1954800. doi: 10.1080/2162402X.2021.1954800. eCollection 2021.

T-cells with a single tumor antigen-specific T-cell receptor can be generated in vitro from clinically relevant stem cell sources. Oncoimmunology. 2020 Feb 17;9(1):1727078. doi: 10.1080/2162402X.2020.1727078. eCollection 2020. (PMID: 32117593)

Chimeric antigen receptor T-cell therapy: design improvements and therapeutic strategies in cancer treatment.; Acta Clin Belg. 2020. 

Clinical implications of measurable residual disease in AML: Review of current evidence.; Crit Rev Oncol Hematol. 2019 Jan;133:142-148. doi: 10.1016/j.critrevonc.2018.11.010. Epub 2018 Nov 24. Review. ; PMID:  30661650

Nanobody Based Dual Specific CARs. Int J Mol Sci. 2018 Jan 30;19(2). pii: E403. doi: 10.3390/ijms19020403.

Antigen receptor-redirected T cells derived from hematopoietic precursor cells lack expression of the endogenous TCR/CD3 receptor and exhibit specific antitumor capacities. Oncoimmunology. 2017 Jan 19;6(3):e1283460. doi: 10.1080/2162402X.2017.1283460. eCollection 2017.

Immune Recovery after Allogeneic Hematopoietic Stem Cell Transplantation Following Flu-TBI versus TLI-ATG Conditioning. Clinical Cancer Research, 2015. (PMID: 25779951)

Non-myeloablative allogeneic hematopoietic cell transplantation following fludarabine plus 2 Gy TBI or ATG plus 8 Gy TLI: a phase II randomized study from the Belgian Hematological Society. Journal of Hematology and Oncology, 2015. (PMID: 25652604)

In vitro generation of mature, naive antigen-specific CD8(+) T cells with a single T-cell receptor by agonist selection. Leukemia, 2014.(PMID: 24091848)

Can immunotherapy specifically target acute myeloid leukemic stem cells? Oncoimmunology, 2013. (PMID: 23526057)

RHAMM/HMMR (CD168) is not an ideal target antigen for immunotherapy of acute myeloid leukemia. Haematologica, 2012. (PMID: 22532518)


 
Contact
Hematologie, 9K12, UZ Gent, C Heymanslaan 10, 9000 Gent