prof. Lynn Vanhaecke (PhD)
CRIG group leader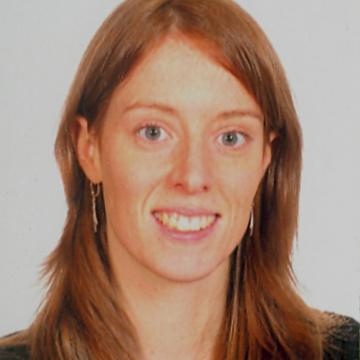 Principal investigator - Lab of Integrative Metabolomics, Department of Translational Physiology, Infectiology and Public Health (UGent)
Full professor (Faculty of Veterinary Medicine, UGent)
 
Research focus
For many conditions linked to poor gut health, personalized preventive strategies and diagnostic, prognostic, or predictive biomarkers of disease are currently lacking. It is our belief that unraveling the molecular basis by which the exposome (diet, gut microbiome, etc.) impacts the human metabolome may address this hurdle.
Therefore, our research aims to
develop a true molecular high-resolution mass spectrometry-based metabolomics platform (including both polar to medium apolar metabolites, lipidomics and DNA adductomics) to discriminate the metabolic phenotypes of healthy vs. diseased individuals (human and animal studies), and
unravel the impact of the exposome on host metabolome (e.g. impact of red meat consumption on digestive metabolome in relation to CRC promotion).
In this context, methodologies for the most frequently reported specimens that allow exploring systemic alterations of metabolites and DNA in humans (i.e. feces, saliva, tissue, blood and urine) are available at LIMET (Vanden Bussche et al., 2015; Hemeryck et al., 2015; Van Meulebroek et al., 2017; De Paepe et al., 2018; Wijnant et al., 2020). More recently, we have also successfully optimized and implemented rapid evaporative ionization mass spectrometry (REIMS)-based methodologies (Plekhova et al., 2021) for multiple biofluids, moving metabolomics from bench to bedside by e.g. eliminating the need for extensive sample preparation. The application of the above-mentioned methodologies for the discovery of reliable and robust biomarkers to enable early diagnosis, screening, surveillance, and primary prevention of the disease, through e.g. dietary recommendations, belongs to LIMET's current research objectives.
 
Expertise to offer
The team of Prof. Vanhaecke has ample expertise in DNA adductomics (read more on the intranet section), lipidomics (read more on the intranet section), in situ/point-of-care metabolomics: REIMS (read more on the intranet section) and metabolomics (read more on the intranet section). This expertise can be shared with other research teams as a service or in collaborative research projects.
 
Biography
Lynn Vanhaecke holds a Ph.D. in Bioscience Engineering (2008) and is at present full professor and head of the Laboratory of Integrative Metabolomics at the Faculty of Veterinary Medicine (Ghent University) while holding a 20% chair at Queen's University Belfast. The holistic analysis of small molecules through metabolomics and lipidomics using advanced high-resolution mass spectrometry (HRMS) in relation to veterinary public health belongs to her major research objectives. Her team has a specific interest in optimizing HRMS-based analytical methods and is working on different strategies to bring metabolomics from the lab to the clinic. She is the author and co-author of > 230 peer-reviewed international publications (H-index 50), several patents, and leads/is co-PI within many national and international research programs. At present, she is a board member of the Metabolomics Society and the Nutritional Genomics (NuGO) Society.
 
Research team
Prof. Lynn Vanhaecke (PhD) - principal investigator, full professor
Dr. Lieselot Hemeryck (PhD)  - post-doctoral fellow 
Dr. Marilyn De Graeve (PhD) - post-doctoral fellow
Beata Pomian - technician
Dirk Stockx -technician 
 
Key publications
'Point-of-care applicable metabotyping using biofluid-specific electrospun MetaSAMPs directly amenable to ambient LA-REIMS.' Science Advances, 2023. (PMID: 37294759)

'Exploration and optimization of extraction, analysis and data normalization strategies for mass spectrometry-based DNA adductome mapping and modeling.' Analytica Chimica Acta, 2023. (PMID: 37455087)

'Dual UHPLC-HRMS metabolomics and lipidomics and automated data processing workflow for comprehensive high-throughput gut phenotyping.' Analytical Chemistry, 2023. (PMID: 37220321)

'FLEXiGUT: Rationale for exposome associations with chronic low-grade gut inflammation.' Environment International, 2022. (PMID: 34607040)

'Rapid ex vivo molecular fingerprinting of biofluids using laser-assisted rapid evaporative ionization mass spectrometry.' Nature Protocols, 2021. (PMID: 34341579)

'Disparities in the gut metabolome of post-operative Hirschsprung's disease patients.' Scientific Reports, 2021. (PMID: 34373532)
Contact & links
Salisburylaan 133, B-9820 Merelbeke, Belgium
Phone: + 32 9 264 74 57 
prof. Vanhaecke is interested to receive invitations for presentations or talks