dr. Lieselot Y. Hemeryck (PhD)
CRIG member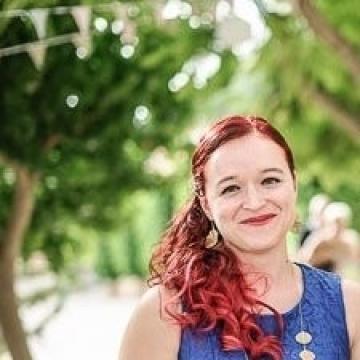 Research focus
For many conditions linked to poor gut health, personalized preventive strategies and diagnostic, prognostic, or predictive biomarkers of disease are currently lacking. It is our belief that unraveling the molecular basis by which the exposome (diet, gut microbiome, etc.) impacts the human metabolome may address this hurdle.
Therefore, our research aims to
develop a true molecular high-resolution mass spectrometry-based metabolomics platform (including both polar to medium apolar metabolites, lipidomics and DNA adductomics) to discriminate the metabolic phenotypes of healthy vs. diseased individuals (human and animal studies), and
unravel the impact of the exposome on host metabolome (e.g. impact of red meat consumption on digestive metabolome in relation to CRC promotion).
In this context, methodologies for the most frequently reported specimens that allow exploring systemic alterations of metabolites and DNA in humans (i.e. feces, saliva, tissue, blood and urine) are available at LIMET (Vanden Bussche et al., 2015; Hemeryck et al., 2015; Van Meulebroek et al., 2017; De Paepe et al., 2018; Wijnant et al., 2020). More recently, we have also successfully optimized and implemented rapid evaporative ionization mass spectrometry (REIMS)-based methodologies (Plekhova et al., 2021) for multiple biofluids, moving metabolomics from bench to bedside by e.g. eliminating the need for extensive sample preparation. The application of the above-mentioned methodologies for the discovery of reliable and robust biomarkers to enable early diagnosis, screening, surveillance, and primary prevention of the disease, through e.g. dietary recommendations, belongs to LIMET's current research objectives.
 
Biography
Lieselot Hemeryck was born in 1988 in Ostend, Belgium. In 2012 she obtained a Master in Veterinary Medicine (with great distinction) and received the prize for the best Master Thesis in Veterinary Medicine, option 'Research'. Shortly after, Lieselot was appointed as a teaching assistant at the department of Veterinary Public Health and Food Safety (currently the department of Translational Physiology, Infectiology and Public Health) at the faculty of Veterinary Medicine, Ghent University. Lieselot Hemeryck's PhD research focused on the use of DNA adductomics to unravel the proposed causal link between red meat consumption and the development of colorectal cancer, which was awarded with the award for scientific research in Veterinary Medicine by the Belgian Royal Academy of Medicine (KAGB) in 2019.
Dr. Hemeryck currently holds a senior FWO postdoctoral fellowship, focused on the further development and implementation of DNA adductomics in exposomics research and is moreover involved in several other ongoing metabolomics projects at the Laboratory of Integrative Metabolomics. 
 
Key publications
'O⁶-carboxymethylguanine DNA adduct formation and lipid peroxidation upon in vitro gastrointestinal digestion of haem-rich meat.' Molecular Nutrition and Food Research, 2014. (PMID: 24990219)

'Increased oxidative and nitrosative reactions during digestion could contribute to the association between well-done red meat consumption and colorectal cancer.' Food Chemistry, 2015. (PMID: 25976994)

'High resolution mass spectrometry based profiling of diet-related deoxyribonucleic acid adducts.' Analytica Chimica Acta, 2015. (PMID: 26388482)

'Diet-related DNA adduct formation in relation to carcinogenesis.' Nutrition Reviews, 2016. (PMID: 27330144)

'Mass Spectrometric Mapping of the DNA Adductome as a Means to Study Genotoxin Exposure, Metabolism, and Effect.' Analytical Chemistry, 2016. (PMID: 27362284)

'In vitro DNA adduct profiling to mechanistically link red meat consumption to colon cancer promotion.' Toxicology Research, 2016. (PMID: 30090439)

'DNA adductomics to study the genotoxic effects of red meat consumption with and without added animal fat in rats.' Food Chemistry, 2017. (PMID: 28407925)

'DNA adduct profiling of in vitro colonic meat digests to map red vs. white meat genotoxicity.' Food and Chemical Toxicology, 2018. (PMID: 29458163)

'Untargeted metabolomics of colonic digests reveals kynurenine pathway metabolites, dityrosine and 3-dehydroxycarnitine as red versus white meat discriminating metabolites.' Scientific Reports, 2018. (PMID: 28195169)

'A validated multi-matrix platform for metabolomic fingerprinting of human urine, feces and plasma using ultra-high performance liquid-chromatography coupled to hybrid orbitrap high-resolution mass spectrometry.' Analytica Chimica Acta, 2018. (PMID: 30172316)

'Nutrimetabolomics : an integrative action for metabolomic analyses in human nutritional studies (2018) Molecular Nutrition and Food Research, 2018. (PMID: 30176196)


 
Contact & links
Salisburylaan 133, B-9820 Merelbeke, Belgium,
Phone: + 32 9 264 73 40