prof. Yolande Lievens (MD, PhD)
CRIG group leader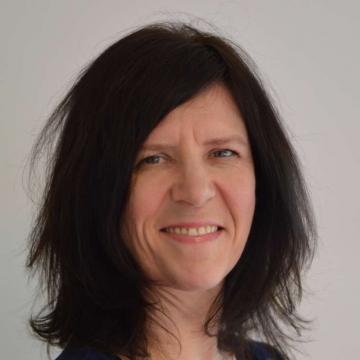 Chair of department - Radiation Oncology (UZ Gent)
Associate professor (Faculty of Medicine and Health Sciences, UGent)

 
Research focus
My clinical research focus lies on radiotherapy for thoracic malignancies, but I also have a special interest for radiotherapy in breast cancer and hematological malignancies.
Apart from the clinics, I have always been closely involved in the societal aspects and impact of radiotherapy, in the position of radiotherapy within multidisciplinary oncology and in the financial and health economic aspects of cancer care. From that angle, I have developed a track record in health services research in radiation oncology, mainly focused on access to care, quality issues in radiation oncology, health economics and health techology assessment.
Acknowledging that the benefit to the patient should be central - not only in our clinical practice but also in our research - quality of life evaluation and patient reported outcomes have become one of my more recent research areas.  
Collaborating with and within various international organizations such as the European Society for Radiotherapy and Oncology (ESTRO), the International Atomic Energy Agency (IAEA), the Collaboration for Cancer Outcomes, Research and Evaluation (CCORE) and the Union for International Cancer Control (UICC); and in Belgium with the Belgian Health Care Knowledge Centre (KCE) and the Belgian Cancer Registry, has given me the opportunity to develop the above-sited interests not only at the Belgian and European level, but also to look at it from a world-wide perspective.
I am convinced that a continuum from basic research over clinical and translational research into health services research is key to advance the outcome of our cancer patients, and that health services research in particular has a central role in supporting the adoption of innovative radiotherapy treatments, technologies and techniques in the context of the nowadays often-limited health care budget.
 
Biography
I am involved in following organizations, centers or projects:
European Society for Radiotherapy and Oncology (president)
Health Economics in Radiation Oncology Project (ESTRO-HERO) (co-chair)
European Organisation for Research and Treatment of Cancer (collaborator)
Collaboration for Cancer Outcomes, Research and Evaluation, Liverpool, Australia (collaborator)
Union for International Cancer Control, Geneva, Switzerland (collaborator)
International Atomic Energy Agency, Vienna, Austria (collaborator/expert)
Belgian College of Radiation Oncology (president)
Belgian Cancer Registry (collaborator)
Belgian Health Care Knowledge Centre (collaborator/expert)
 
Research team
prof. Yolande Lievens - principal investigator, associate professor
Noémie Defourny - doctoral fellow
Miet Vandemaele - doctoral fellow
 
Key publications
Activity-Based Costing: a practical model for cost calculation in radiotherapy. International Journal of Radiation Oncology Biology Physics, 2003. (PMID: 12957266)

Towards evidence-based guidelines for radiotherapy infrastructure and staffing needs in Europe: The ESTRO QUARTS project. Radiotherapy and Oncology, 2005. (PMID:

086915)

Involved-node radiotherapy (INRT) in patients with early Hodgkin lymphoma: Concepts and guidelines. Radiotherapy and Oncology, 2006. (PMID: 16797755)

HERO (Health Economics in Radiation Oncology): a pan-European project on radiotherapy resources and needs. Clinical Oncology 2015. (PMID: 25467072)

Expanding global access to radiotherapy. Lancet Oncology 2015. (PMID: 26419354)