prof. Katrien Remaut (PhD)
CRIG group leader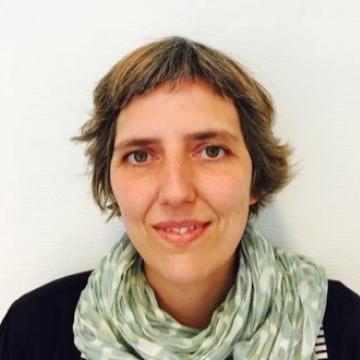 Research focus
Primary cancer occurring in organs confined to the peritoneal cavity (e.g. ovary, liver, colon, and pancreas) might lead to the migration of cancer cells to the peritoneal cavity. Attachment of free-flowing cancer cells to the mesothelial layer of the peritoneal membrane results in the formation of peritoneal carcinomatosis (PC). We aim to explore the use of nanomedicines (100 – 200 nm in size) carrying chemotherapeutics (paclitaxel, cisplatin, oxaliplatin) and/or nucleic acids (siRNA, mRNA, pDNA) to treat peritoneal carcinomatosis.
Major aims are to
prolong the residence time of nanomedicines in the peritoneal cavity 
specifically target tumor cells 
investigate stability of nanomedicines in peritoneal fluids
enhance tumor penetration of nanomedicines  
Our laboratory developed fluorescence microscopy based techniques (Fluorescence Correlation Spectroscopy and Single Particle Tracking) that are ideally suited to explore the stability of nanomedicines in biofluids such as peritoneal fluid and blood. This enables us to determine the most optimal physicochemical properties (size, charge and composition) of the nanomedicines to increase the intraperitoneal residence time and prolong the time frame in which peritoneal metastases can be treated by the nanoparticle formulations. 
Furthermore, the feasibility of pressurized intraperitoneal aerosol chemotherapy (PIPAC) to deliver nanomedicine and controlled release formulations (such as hydrogels) to the peritoneal cavity is explored. PIPAC is a novel technique to deliver drugs into the abdominal cavity as an aerosol under high pressure. It is hypothesized to have advantages such as enhancing tissue uptake, distributing drugs homogeneously within the closed and expanded abdominal cavity and higher local concentration of drugs in the peritoneal cavity.
Research is conducted in close collaboration with prof. Wim Ceelen and prof. Wouter Willaert from the Ghent University Hospital.  
 
Biography
Katrien Remaut was born on the 10th of November 1978 in Ghent. In 2001, she graduated as Pharmacist with the greatest distinction. She then started research work in the Lab of General Biochemistry and Physical Pharmacy under guidance of Prof. De Smedt and Prof. Demeester. In 2007, she received the title of doctor in pharmaceutical sciences with her dissertation 'Exploring the relation between the intracellular fate and biological activity of nucleic acid nanoparticles' and continued research work in the lab as postdoctoral fellow of the Research Foundation Flanders. In 2009, Katrien joined the Directors Research Lab under guidance of Prof. Ian Mattaj at the European Molecular Biology Laboratory during 6 months. Katrien is author and co-author of several peer reviewed scientific publications in e.g. Advanced Drug Delivery Reviews, Biochemistry-US, Biomacromolecules, Biophysical Journal, Journal of Controlled Release, ASC Nano, Nanomedicine and Macromolecules. She received several scientific prices (the scientific price 'Bank van Breda' in 2001; the Highlights of student posters Award in 2003; winner of the AIO competition in 2004; Jan Feijen Poster Award in 2010 and Price of the Royal Academy of Medicine for Scientific Research in Pharmacy, period 2008 – 2011). From 2013 till 2018 Katrien was member of the Young Academy in Flanders. She was appointed tenure track professor at the Lab General Biochemistry and Physical Pharmacy, Faculty of Pharmaceutical Sciences in 2014.
 
Key publications
CO2-Driven Nebulization of pH-Sensitive Supramolecular Polymers for Intraperitoneal Hydrogel Formation and the Treatment of Peritoneal Metastasis. ACS Appl Mater Interfaces, 2023 (PMID: 37819736)  

Smart hydrogels delivered by high pressure aerosolization can prevent peritoneal adhesions. J Control Release, 2023 (P

MID: 37619864)

The effect of electrostatic high pressure nebulization on the stability, activity and ex vivo distribution of ionic self-assembled nanomedicines. Acta Biomaterialia, 2023 

High Pressure Nebulization (PIPAC) Versus Injection for the Intraperitoneal Administration of mRNA Complexes. Pharmaceutical Research 36 (9), 126

Aerosolization of Nanotherapeutics as a Newly Emerging Treatment Regimen for Peritoneal Carcinomatosis.  Cancers 11 (7), 906

High‐Pressure Nebulization as Application Route for the Peritoneal Administration of siRNA Complexes. Macromolecular bioscience 17 (10), 1700024

'Nanomedicine-based intraperitoneal therapy for the treatment of peritoneal carcinomatosis - Mission possible?' Advanced Drug Delivery Reviews, 2016 (PMID: 27422808)

'Disregarded Effect of Biological Fluids in siRNA Delivery: Human Ascites Fluid Severely Restricts Cellular Uptake of Nanoparticles.' ACS Applied Materials and Interfaces, 2015 (PMID: 26470057 )

'Colloidal stability of nano-sized particles in the peritoneal fluid: towards optimizing drug delivery systems for intraperitoneal therapy.' Acta Biomaterialia, 2014 (PMID: 24657672 )


 
Contact & info
Lab General Biochemistry and Physical Pharmacy, Ottergemsesteenweg 460, 9000 Gent
Young Academy  (Prof.Remaut is former member of the young academy)
prof. Remaut is interested to receive invitations for presentations or talks