prof. Karolien De Bosscher (PhD)
CRIG member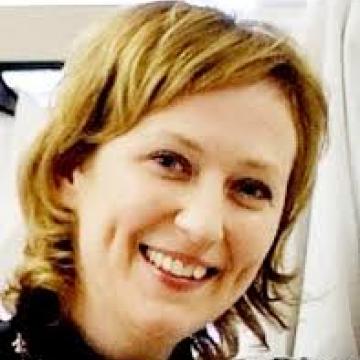 Principal investigator Nuclear Receptor Lab at the Receptor Research Laboratories
Research professor (Faculty of Medicine and Health Sciences, UGent)
Co-founder of the foundation Benelux Nuclear Receptors
 
Research focus
Glucocorticoids remain a cornerstone in the treatment protocol of patients with multiple myeloma and acute lymphoblastic leukemia. However, the main problem with prolonged glucococorticoid treatment is that patients suffer from detrimental side effects (e.g. osteoporosis, diabetes, edema etc.) and eventually develop glucocorticoid resistance. Thus far, there is no clinical test to determine the glucocorticoid responsiveness of patients in an early stage. This implies that glucocorticoid resistant patients continue to receive extended glucocorticoid treatment, and thus needlessly carry the burden of the glucocorticoid-related side effects.
To resolve this unmet clinical need, we aim to find a set of biomarkers that can be used to determine the onset of glucocorticoid resistance in these patients. Such a diagnostic test would enable faster reorientation of the patients' treatment protocol and would improve the patient's quality of life.
We are also investigating whether (the combination of glucocorticoids and) (a) selective glucocorticoid receptor modulator(s) could (i) enhance therapy efficacy, (ii) postpone the onset of glucocorticoid responsiveness and/or (iii) lead to less side effects.
 
Biography
Karolien De Bosscher has a long-standing focus on nuclear receptors in the context of anti-inflammatory and anti-cancer action mechanisms. She obtained her PhD at UGent on the molecular mechanisms of glucocorticoids in 2000, after which she went to Cancer Research UK in London with an EMBO long-term fellowship. From 2003 to 2010 she coordinated nuclear receptor research at the UGent LEGEST lab, supported by an FWO postdoctoral fellowship. In 2007, she won the PFIZER Prize and in 2012 she received both the Prize of the Academy for Fundamental Research in Medicine and the Belgian Endocrine Society Lecture Award for outstanding achievements in the field of endocrinology. She currently guides the Nuclear Receptor Lab, which is part of the Receptor Research Laboratories headed by Jan Tavernier, as a full professor at the medicine faculty of UGent.
 
Key publications
Withaferin A therapy response of glucocorticoid resistant myeloma cells acts through crosstalk of steroid hormone receptor and NRF2 stress signaling pathways, Submitted, 2016.

Cofactor profiling of the glucocorticoid receptor from a cellular environment. Methods Mol Biol. 2014 (PMID: 25182763)

Selective glucocorticoid receptor modulation: New directions with non-steroidal scaffolds. Pharmacol Ther. 2015 (PMID: 25958032)

Pharmacological levels of Withaferin A (Withania somnifera) trigger clinically relevant anticancer effects specific to triple negative breast cancer cells. PLoS One. 2014 (PMID: 24498382)

Compound A, a selective glucocorticoid receptor modulator, enhances heat shock protein Hsp70 gene promoter activation. PLoS One. 2013 (PMID: 23935933)

Mitogen- and stress-activated protein kinase 1 MSK1 regulates glucocorticoid response element promoter activity in a glucocorticoid concentration-dependent manner. Eur J Pharmacol. 2013 (PMID: 23831393)

Therapeutic implications of the nuclear factor-kappaB/nuclear receptor cross-talk. Front Biosci. 2008 (PMID: 18508503)

Analysis of Smad nucleocytoplasmic shuttling in living cells. J Cell Sci. 2004 (PMID: 15280432)

Molecular and functional consequences of Smad4 C-terminal missense mutations in colorectal tumour cells. Biochem J. 2004 (PMID: 14715079)


 
Contact & links
Medical Biotechnology Center, VIB-UGent, Albert Baertsoenkaai 3, 9000 Gent