Eleni Staessens
CRIG member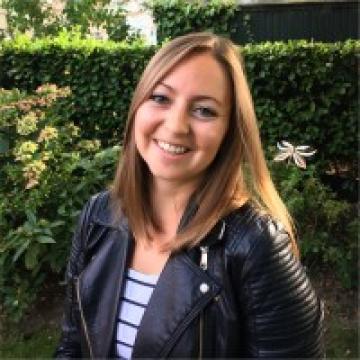 Doctoral fellow - Translational Nuclear Receptor Research (TNRR) lab – VIB-UGent Center for Medical Biotechnology
Principal investigator: prof. Karolien De Bosscher (PhD)
 
Research focus
Glucocorticoids (GC) are indispensable drugs for the treatment of multiple myeloma, an incurable hematological malignancy.
These steroidal hormones induce apoptosis of the myeloma cells by activating the glucocorticoid receptor (GR). Unfortunately, their applicability in the clinics is restricted due to the severe side effects that are associated with GC therapy. Research has revealed that GR, upon ligand activation, can form close interactions with other nuclear receptors such as the mineralocorticoid receptor (MR), its most closely related family member.
In this research, we work with a novel type of small molecules that allow to study a crosstalk between the GR and MR. New bioassays will be generated to enable rapid and low-cost screening of these new molecules to assess if they can efficiently kill myeloma cells. In addition, transcriptomics and proteomics analyses will contribute to a better mechanistic understanding of GR-MR signaling. Further validation using patient-derived myeloma cells and in vivo myeloma models will elucidate if these new small molecules can be exploited as a novel therapy to combat multiple myeloma while mitigating side effects.