dr. Liselot M. Mus (PhD)
CRIG member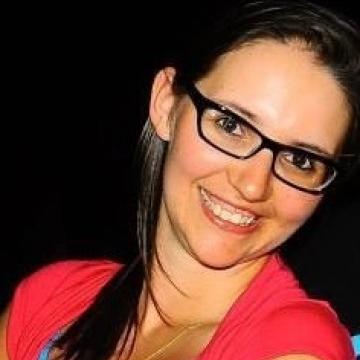 TEARDRoP Oncology Coordinator – Lab for Pediatric Hematology-Oncology and Stem cell Transplantation (UGent, UZGent)
NB PDX manager – Pediatric Precision Oncology Lab Ghent, Center for Medical Genetics (UGent)
Principal investigator: Prof. Bram De Wilde (MD, PhD) and Prof. Tim Lammens (PhD) 
 
Research focus
With the support of the Olivia Hendrickx Research Fund, the 'Team EARly DRug development in Paediatric oncology (TEARDRoP)' consortium was founded. As the name indicates, this consortium was set up to support the translation of new research findings in the field of paediatric oncology to new therapeutic options, making science find its way to children in need of new and better treatments.
In specific, the consortium will help bridge the gap between basic and clinical research through stimulating close collaborations and supporting biobanking efforts. Therefor I write and bring in to (clinical) practice practical flows for the biobanking of human body material for (inter)national academic clinical studies and general research, as well as support the set-up of a national pediatric-specific biobank collection. The access to patient material via this biobanking effort is crucial for the translation of (basic) research findings to the clinic, and is of utmost importance for the development and selection of the best fit treatment for each patient, the focus of personalized medicine.
Thanks to the support of the Olivia Fund, I was appointed as coordinator of this consortium, under the direct supervision of paediatric oncologist Prof. Dr. Bram De Wilde (UZ Gent, CRIG), Prof. Dr. Catherine Van Der Straeten (HIRUZ UZ Gent), and Prof. Dr. Tim Lammens (UGent, CRIG).
To ensure all (Belgian) patients benefit from the initiative, the TEARDRoP consortium has a close partnership with the 'Belgian Society of Pediatric Haematology Oncology (BSPHO)', an organization that has been supporting academic research into children's cancer for years. 
 
TEARDRoP poster
Download the TEARDRoP poster  for a comprehensive visualization of the TEARDRoP initiative.
reference: 'TEARDRoP - innovative framing Paediatric biobanking for early drug development in pediatric oncology'
Sustainable biobanking in a pediatric oncological clinical setting can only work when embedded in routine practices.
Mus, L.; De Wilde, B. et al. [poster] May 23, 2022. Ghent, Belgium
 
Biography
EDUCATION AND PROFESSIONAL ACTIVITIES 
2021-present: TEARDRoP Oncology manager, Ghent University/UZ Gent
2020-present: NB PDX manager, post-doctoral fellow, Ghent University/UZ Gent
2013-2020: Doctoral Thesis (Ph.D.) in Medical Sciences, Ghent University/UZ Gent
2008-2013: Master of Science in Bio-Engineering Cell-and Gene Biotechnology, Ghent University
2002-2008: Science – Mathematics, Sint-Andreaslyceum Sint-Kruis, Brugge
PROFESSIONAL MEMBERSHIPS
Belgian Society for Paediatric Haematology Oncology (BSPHO)
Biobanking and Biomolecular Resources Research Infrastructure of Belgium (BBMRI.Be)
GRANTS
Olivia Hendrickx Research Fund (TEARDRoP)
Emmanuel Van der Scheuren starters fellowship (Ph.D.)
 
Key publications
RRM2 enhances MYCN driven neuroblastoma formation and acts as a synergistic target with CHK1 inhibition. Science Advances, 2022. (PMID: epub ahead of printing)

MYCN-induced nucleolar stress drives an early senescence-like transcriptional program in hTERT-immortalized RPE cells. Scientific Reports, 2021. (PMID: 34262099)

Recurrent chromosomal imbalances provide selective advantage to human embryonic stem cells under enhanced replicative stress conditions. Genes Chromosomes and Cancer, 2020. (PMID: 33336840)

The ETS transcription factor ETV5 is a target of activated ALK in neuroblastoma contributing to increased tumour aggressiveness. Scientific Reports, 2020. (PMID: 31937834)

ALK positively regulates MYCN activity through repression of HBP1 expression. Oncogene, 2019. (PMID: 30538293)

Vehicle development, pharmacokinetics and toxicity of the anti-invasive agent 4-fluoro-3',4',5'-trimethoxychalcone in rodents. PlosOne, 2018 (PMID: 29470507)

EV-TRACK: transparent reporting and centralizing knowledge in extracellular vesicle research. Nature Methods, 2017 (PMID: 28245209)

Depletion of tRNA-halves enables effective small RNA sequencing of low-input murine serum samples. Scientific reports, 2016 (PMID: 27901112)

Chick Heart Invasion Assay for Testing the Invasiveness of Cancer Cells and the Activity of Potentially Anti-invasive Compounds. Journal of Visual Experiments, 2015. (PMID:26131648)


 
Contact & links
Lab address: Ghent University Hospital, Ingang 10, Route 1034, Department of Pediatric Hematology-Oncology and Stem Cell Transplantation, Corneel Heymanslaan 10, 9000 Ghent, Belgium