dr. Liselot M. Mus (PhD)
CRIG member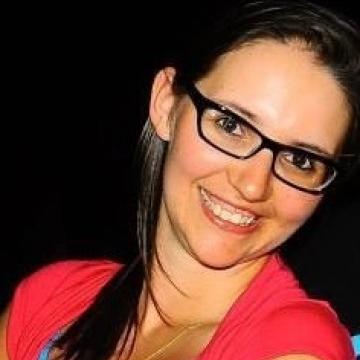 Research focus
Neuroblastoma (NB) is a pediatric cancer of the developing sympathetic nervous system for which survival rates for high-risk patients are still poor. Poor survival rates warrant development of more efficient and less toxic treatment.
I investigated the contribution of the ETV5 oncogene as target gene down stream of mutated ALK.
Further, I'm introducing a novel human embryonic stem cell derived neuroblastoma tumor model for testing of novel cooperative oncogenes in neuroblastoma tumor development.
Further, I am providing support to the start-up of a multicenter and multidisciplinary NB specific PDX project (in cooperation with TRACE KUL) with regards to liquid biopsies, drugging and full genetic characterization.
 
Biography
I graduated as Master of Science in Bio-science Enginering, Cell and Genebiotechnology (UGent 2013).
I immediately became a one-year doctoral fellow (2013-2014) at the lab of prof. Olivier De Wever (breast cancer).
I received a Emmanuel Van der Schueren starters fellowship for 2013-2014 and performed research on exosomes in breast cancer.
Thereafter I was offered the opportunity to become a full-time doctoral fellow (2015 till currently) at the lab of prof. Frank Speleman (neuroblastoma, embryonal stem cell work, PDX). 
I got the opportunity to present our research at several national and international meetings (BeSHG, OncoPoint, CNIO, ANR,…) and received a prize for best storm session presentation at Oncopoint 2016, Best videopresentation at Oncopoint 2017 and best poster at Oncopoint 2018 (Ghent) and the Lerner Family Foundation Early Career Travel award at ANR 2016 (Australia). 
 
Key publications
Chick Heart Invasion Assay for Testing the Invasiveness of Cancer Cells and the Activity of Potentially Anti-invasive Compounds. Journal of Visual Experiments, 2015. (PMID: 26131648)

Depletion of tRNA-halves enables effective small RNA sequencing of low-input murine serum samples. Scientific reports, 2016 (PMID: 27901112)

EV-TRACK: transparent reporting and centralizing knowledge in extracellular vesicle research. Nature Methods, 2017 (PMID: 28245209)

Vehicle development, pharmacokinetics and toxicity of the anti-invasive agent 4-fluoro-3',4',5'-trimethoxychalcone in rodents. PlosOne, 2018 (PMID: 29470507)

The ETS transcription factor ETV5 is a target of activated ALK in neuroblastoma contributing to increased tumour aggressiveness. Scientific Reports, 2020. (PMID: 31937834)

ALK positively regulates MYCN activity through repression of HBP1 expression. Oncogene, 2019. (PMID:30538293)



 
Contact & links
Lab address: Center for Medical Genetics Ghent (CMGG), Medical Research Building 1 (MRB1), campus UZ Gent, Corneel Heymanslaan 10, 9000 Ghent, Belgium
Liselot M. Mus is interested to receive invitations for presentations or talks