dr. Glenn Vergauwen (MD, PhD)
CRIG member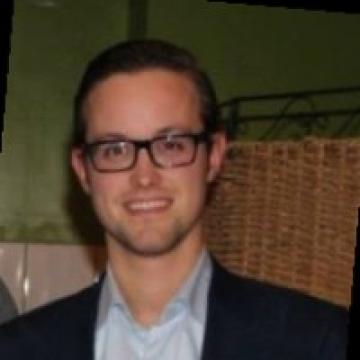 Resident Gynaecology-Obstetrics – Department of Gynaecology-Obstetrics (University Hospital Ghent)
Postdoctoral researcher  - Laboratory for Experimental Cancer Research (Ghent University)
Principal investigator: prof. An Hendrix
 
Research focus
Extracellular vesicles (EV) are nanometer-sized lipid bilayered vesicles that play an important role as intercellular communicators, where they dictate multiple steps of cancer evolution including oncogenic transformation, angiogenesis, invasion and development of metastatic niches. Systematic searches of EVs enriched from blood as biological indicators, or biomarkers, for cancer are underway, however heterogeneity in EV isolation and characterization hamper reproducibility.
Our focus lies on optimizing liquid biopsy-based techniques for generating optimal 'gold standard' techniques for biomarker discovery in cancer.
As gynaecologist, my main interest lies on gynaecologic and senologic oncology. The search for liquid biopsy-based biomarkers in these patients is our current research focus.
 
Biography
Bachelor of Medicine (UAntwerpen - 2007)
Master of Medicine (UAntwerpen - 2011)
Good Clinical Practice certificate (UGent - 2012)
Laboratory Animal Sciences certificate (UGent - 2014)
Master of Specialist Medicine, Gynaecology-Obstetrics (UGent - 2019)
PhD Health Sciences (UGent - 2018)
IOTA Certified (Leuven - 2019)
Gynaecologist at department of Gynaecology-Obstetrics (UZ Gent, 2019 – current)
 
Key publications
The generation and use of recombinant extracellular vesicles as biological reference material. Nature Communications, 2019. (PMID: 31337761)

Increased levels of systemic LPS-positive bacterial extracellular vesicles in patients with intestinal barrier dysfunction. Gut, 2018. (PMID: 30518529)

Confounding factors of ultrafiltration and protein analysis in extracellular vesicle research. Scientific Reports, 2017. (PMID: 28577337)

EV-TRACK: transparent reporting and centralizing knowledge in extracellular vesicle research. Nature Methods, 2017. (PMID: 28245209)

The isolation of morphologically intact and biologically active extracellular vesicles from the secretome of cancer-associated adipose tissue. Cell Adhesion And Migration, 2017. (PMID: 28146372)