Stephanie Vermeulen
CRIG member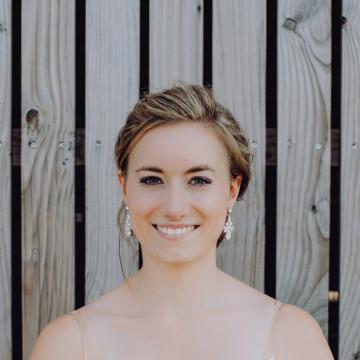 Doctoral fellow - Laboratory of Experimental Cancer Research (LECR) - UGent - Faculty of Medicine and Health sciences 
Principal investigator: Prof. Olivier De Wever (PhD)
 
Research focus
The major part of my PhD focusses on the microtubule stabilizing agent (MSA) paclitaxel which is currently used as a first line therapy for breast and ovarian cancer. A major obstacle is the poor water solubility of Paclitaxel. To overcome this problem, a novel microtubule stabilizing agent (MSA) was designed at Ghent University. In my PhD the efficacy of this novel MSA will be evaluated in three dimensional spheroid models. The results of this research can ultimately contribute to development of a new first or second line chemotherapy for ovarian and breast cancer patients. 
 
Biography
I obtained magna cum laude my Master of Science in Biomedical Sciences with a major in Medical Genetics at Ghent University in 2015.
Currently, I am assisting academic staff at Ghent University, researching the efficacy of a new microtubule stabilizing agent.
I received the young investigator award at ERRS2018 and was chair during IRRS2019.
 
Contact & links
Ghent University Hospital (entrance 98), Corneel Heymanslaan 10, 9000 Ghent, Belgium
Stephanie Vermeulen is interested to receive invitations for presentations or talks