Stephanie Vermeulen
CRIG member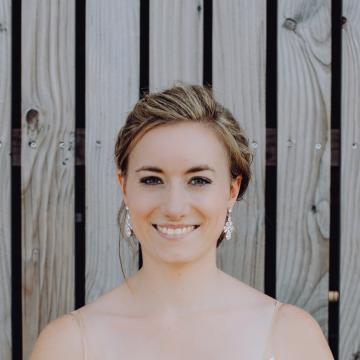 Doctoral fellow - Radiobiology Research Group - UGent - Faculty of Medicine and Health sciences 
Principal investigators: Prof. Olivier De Wever (PhD)
 
Research focus
As radiotherapy is frequently used for treatment of breast cancer patients it is crucial to understand how their cells respond to ionizing radiation.
The aim of this PhD is to unravel the role of the estrogen receptor in the radiosensitivity of breast cancers. Moreover I aim to investigate the DNA damage response in BRCA1/BRCA2 mutation carriers, more specifically the homologous recombination efficiency, after exposure to ionizing radiation. The results of this research can ultimately contribute to personalized radiation regimens, both therapeutic as diagnostic.
 
Biography
I obtained magna cum laude my Master of Science in Biomedical Sciences with a major in Medical Genetics at Ghent University in 2015.
Currently, I am assisting academic staff at Ghent University, researching the sensitivity of breast cancer cells and lymphocytes to ionizing radiation.
I received the young investigator award at ERRS2018 and was chair during IRRS2019.
 
Contact & links
Lab address: Ghent University Hospital (entrance 46), 6th floor, Corneel Heymanslaan 10, 9000 Ghent, Belgium
Stephanie Vermeulen is interested to receive invitations for presentations or talks