prof. Tom Van Maerken (MD, PhD)
CRIG group leader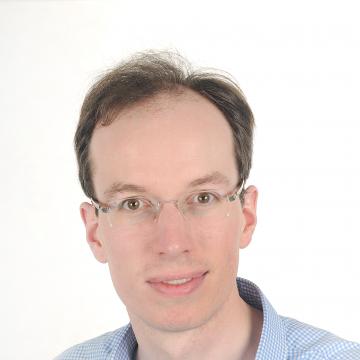 Visiting professor (Faculty of Medicine and Health Sciences, UGent)
Staff member - Laboratory Medicine (AZ Groeninge)
 
Research focus
There is an unmet need to develop new treatment strategies for neuroblastoma, as this tumor remains one of the deadliest pediatric cancers. An attractive target for cancer therapy may be offered by the p53 tumor suppressor protein, which is thought to be repressed or inactivated in virtually all human malignancies. A remarkable feature of neuroblastoma is that the p53 gene is rarely mutated. Instead, increased activity of the p53-inhibitory protein MDM2 seems to serve as a predominant mechanism for escape from p53-mediated growth control in neuroblastoma cells. Our research aims at restoring the antitumor activity of p53 in neuroblastoma by exploiting several complementary approaches.
We investigate how MDM2 inhibitors could be integrated in the treatment scheme of neuroblastoma by performing preclinical combination studies of these drugs with other small molecules and chemotherapeutic agents. Treatment options for p53-mutant neuroblastoma are explored by preclinical studies of small molecules reported to rescue mutant p53 function in other cancer types.
We also examine the potential value of p53-targeting microRNAs as an independent therapeutic target for neuroblastoma tumors with wild-type p53. 
Finally, we investigate the potential application of liquid biopsies as a tool for treatment response monitoring in pediatric cancer basket trial patients.
 
Biography
Milestones in my cancer research career:
2004-2008: research assistant of the FWO, Center for Medical Genetics, Ghent University
2007: research stay at the Herbert Irving Comprehensive Cancer Center, Columbia University, College of Physicians and Surgeons, New York, USA
2008: research stay at the Massey Cancer Center, Virginia Commonwealth University, School of Medicine, Richmond, USA
2011: PhD in Medical Sciences, Ghent University
2011-2014: postdoctoral fellow of the FWO, Center for Medical Genetics, Ghent University
2012: prize Dr. Raoul Biltris for Experimental Cancer Research, granted by the Belgian Royal Academy of Medicine
2014-2018: senior clinical investigator of the FWO, Center for Medical Genetics, Ghent University Hospital
2014-2019: associate professor in Medical Genetics, partim Oncogenetics, Ghent University
2019-present: visiting professor in Cancer Genetics, partim Molecular Cancer Therapy, Ghent University
 
Contact & links
Ghent University, Dept. of Biomolecular Medicine, Campus UZ Gent, Corneel Heymanslaan 10, B-9000 Ghent