prof. Ruslan Dmitriev (PhD)
CRIG member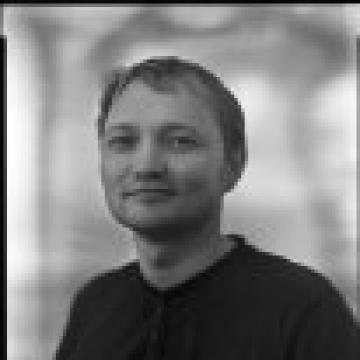 principal investigator – Tissue engineering and Biomaterials Group, Department of Human Structure and Repair (UGent)
member – Ghent Gut Inflammation Group (GGIG)
 
Research focus
One of the biggest challenges are:
(1) visualizing the rare malignant cells and
(2) understanding the role of the microenvironment (physical, chemical and biological cues).
My team works at the interface of tissue engineering (i.e. production of in vitro based 3D models of cancer tissue and organoids), biosensor research and Fluorescence Lifetime Imaging Microscopy (FLIM), enabling probing oxygenation, cell metabolism and functional differences between different cell types. 
Specifically, we work in 3 main directions:
Development of advanced FLIM biosensors probing O2, T, cell metabolism and functional cell types in 3D;
Establishment and application of multi-parameter FLIM to intestinal organoids and 3D tumor models; Understanding the role of hypoxia and oxygen gradients in regulating cell proliferation and death in the organoid models.
Development of biosensor scaffold materials and bio-inks for bio-printing and other tissue engineering applications.
 
Key publications
Disruption of hypoxia-inducible fatty acid binding protein 7 induces beige fat-like differentiation and thermogenesis in breast cancer cells. Cancer Metab. 2020 (PMID: 32647572).

Imaging of oxygen and hypoxia in cell and tissue samples. Cell Mol Life Sci. 2018 (PMID: 29761206). Review.

Use of Fluorescence Lifetime Imaging Microscopy (FLIM) as a Timer of Cell Cycle S Phase. PLoS One. 2016 (PMID: 27973570).

Sulforhodamine Nanothermometer for Multiparametric Fluorescence Lifetime Imaging Microscopy. Anal Chem. 2016 (PMID: 27696826).

The Ca2+/Mn2+-transporting SPCA2 pump is regulated by oxygen and cell density in colon cancer cells. Biochem J. 2016 (PMID:27316461).

Versatile Conjugated Polymer Nanoparticles for High-Resolution O2 Imaging in Cells and 3D Tissue Models. ACS Nano. 2015 (PMID: 25858428).


 
Contact & links
Lab address: Tissue engineering and Biomaterials Lab, Department of Human structure and repair, Ghent University, UZ Gent campus, entrance 46, 6B3, C. Heymanslaan 10, 9000 Gent, Belgium
prof. Ruslan Dmitriev and his team provides services for tissue engineering facility: cell culture, imaging and bioprinting services
prof. Ruslan Dmitriev is interested to receive invitations for presentations or talks