prof. Koen Raemdonck (PhD)
CRIG group leader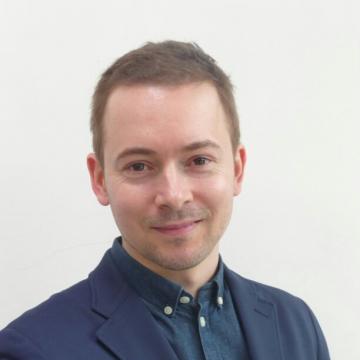 Research focus
The therapeutic value of macromolecular drugs like nucleic acids (siRNA, mRNA,…) and proteins for cancer therapy has long been recognized. These drugs mostly require delivery into the cytosol of cells to be functional. Unfortunately, the cell membrane is impermeable for hydrophilic macromolecules and cellular delivery is typically facilitated by loading them into nanoparticles (nanomedicines, NM). Such particles gain access to cells via endocytosis. However, drug release from endocytic organelles remains a rare event and the internalized carrier and cargo are mainly trafficked toward lysosomes for degradation.
A first major aim in our research is therefore to develop innovative strategies to stimulate cytosolic delivery of biopharmaceuticals. To reach this goal, we focus on (1) improving NM design, (2) repurposing small molecules as NM adjuvants and (3) exploiting endogenous materials for drug delivery, such as pulmonary surfactant.
Importantly, in these projects we attempt to understand and exploit the fundamental intracellular behavior of NM to guide the rational design of next generation NM with optimized intracellular drug delivery properties. Adoptive cell therapy is an alternative anti-cancer treatment that utilizes cytotoxic cells to infiltrate tumors and induce tumor cell cytolysis. However, many patients with solid tumors remain refractory to the treatment due to the immunosuppressive tumor environment that blunts the activity of the infiltrating cells.
In this work, a major aim is to harness nanotechnology in ex vivo cytotoxic cell engineering to improve their proliferation, survival, tumor trafficking and potency in cancer immunotherapy.   
 
Biography
Koen Raemdonck earned his PhD in Pharmaceutical Sciences in 2009 under the supervision of Prof. Stefaan De Smedt and Prof. Jo Demeester in the lab of General Biochemistry and Physical Pharmacy and continued his research as a postdoctoral fellow of the Research Foundation – Flanders (FWO).  He was appointed tenure track professor at the Department of Pharmaceutics, Faculty of Pharmaceutical Sciences of Ghent University in 2016. His work is mainly focused on exploring novel bio-inspired approaches for delivery of macromolecular therapeutics across intra-and extracellular biological barriers. He (co-)authored several peer-reviewed publications, many of which in leading journals of the field (Nature Biotechnology, Journal of Controlled Release, Biomaterials). For his work, he received several awards including the biennial National Prize of the Belgian Society of Pharmaceutical Sciences in 2011, the prize of the Royal Academy of Medicine in Belgium for scientific research in Pharmacy 2014 and the T. Nagai Postdoctoral Research Achievement award of the Controlled Release Society in 2016. Koen Raemdonck is a member of various academic societies, including the Controlled Release Society (CRS), where he is currently Board Member of the CRS BeNeLux and France Local Chapter.
 
Key publications
Cationic Amphiphilic Drugs Boost the Lysosomal Escape of Small Nucleic Acid Therapeutics in a Nanocarrier-Dependent Manner. ACS Nano. 2020 (PMID: 32250113)

Nanocarrier Lipid Composition Modulates the Impact of Pulmonary Surfactant Protein B (SP-B) on Cellular Delivery of siRNA. Pharmaceutics. 2019 (PMID: 31450805)

Repurposing cationic amphiphilic drugs as adjuvants to induce lysosomal siRNA escape in nanogel transfected cells. J Control Release. 2018 (PMID: 29146245)

Comparing photoporation and nucleofection for delivery of small interfering RNA to cytotoxic T cells. J Control Release. 2017 (PMID: 28778478)

'Comparing exosome-like vesicles with liposomes for the functional cellular delivery of small RNAs'. J Controlled Release, 2016 (PMID: 27072025)

'Hitchhiking nanoparticles: Reversible coupling of lipid-based nanoparticles to cytotoxic T lymphocytes'. Biomaterials, 2016 (PMID: 26606450)

'Lessons in simplicity that should shape the future of drug delivery'. Nat Biotechnol, 2015 (PMID: 26448080)

'Bio-inspired pulmonary surfactant-modified nanogels: A promising siRNA delivery system'. J Controlled Release, 2015 (PMID: 25791835)

'Merging the best of both worlds: hybrid lipid-enveloped matrix nanocomposites in drug delivery'. Chem Soc Rev., 2014 (PMID: 24100581)

'A personalized view on cancer immunotherapy'. Cancer Lett., 2014 (PMID: 24051308)

'In vivo disassembly of IV administered siRNA matrix nanoparticles at the renal filtration barrier'. Biomaterials, 2013 (PMID: 23261216)
Contact & links
Address: Ottergemsesteenweg 460, 9000 Ghent
prof. Raemdonck is interested to receive invitations for presentations and talks