Laure Harinck
CRIG member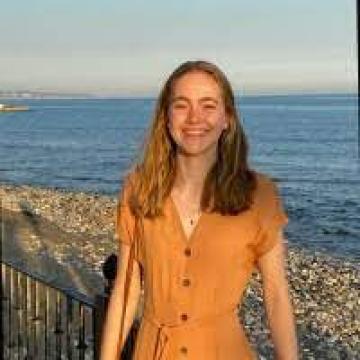 Doctoral fellow – Lab for General Biochemistry and Physical Pharmacy – Ghent Research Group on Nanomedicines – Department of Pharmaceutical Sciences (UGent)
Principal investigator: Prof. Koen Raemdonck (PhD) 
 
Research focus
Chimeric antigen receptor (CAR) T cell therapy involves the ex vivo manipulation of isolated patient T cells to target them specifically to tumors with improved potency. Current T cell engineering is based on stable transduction with viral vectors or transfection by electroporation, both of which come with serious weaknesses, related to manufacturing and toxicity. 
Therefore, my research project is focused on the design of lipid nanoparticles (LNPs) that enable safe and highly effective delivery of both RNA and DNA cargo to primary human T cells ex vivo. 
The optimized LNP formulations have the potential to become a versatile and scalable technology for the manufacturing of potent and safe tumor-targeting adoptive T cell therapies.
 
Biography
Laure Harinck obtained her master's degree in Pharmaceutical Care in 2021 with great distinction. She performed her master thesis, titled: "Optimization of a powder-based solid dosage form of TNF-alpha siRNA-loaded lipidoid-polymer hybrid nanoparticles designed for pulmonary delivery" at the Laboratory of vaccine Design and Delivery, University of Copenhagen, Denmark.
In September 2021, she joined the Ghent Research Group on Nanomedicines, under the supervision of Prof. Dr. Koen Raemdonck.
 
Contact & links
Lab address: Ottergemsesteenweg 460, 9000 Ghent 
Laure Harinck is interested to receive invitations for presentations or talks