dr. Roger Pero-Gascon (PhD)
CRIG member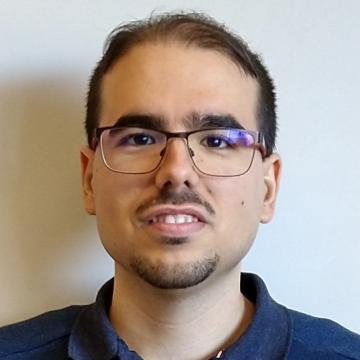 Research focus
Exposure to environmental hazards, such as air pollution, persitent chemicals and toxins, is suspected to have a negative impact on human health, leading to chronic diseases and accelerated biological ageing. The exposome is defined as the cumulative measure of environmental influences and associated biological responses throughout the lifespan including exposures from the environment, diet, behaviour and endogenous processes.
FLEXiGUT is the first large-scale exposomics study focused on chronic low-grade gut inflammation and related biological processes and diseases, including gastrointestinal cancers. Two Flemish prospective cohorts are used to cover the human life course: the "ENVIRONAGE birth cohort", a mother-child cohort from gestation to the age of 10 years, and the "Flemish Gut Flora Project longitudinal cohort", a cohort of adults. To be able to answer the scientific questions of the project, it has been calculated that a sample size of 400 individuals is required for each cohort.
Mycotoxins are secondary metabolites produced by fungi when growing on crops used for human and animal consumption. Mycotoxins are significant to cancer research because long-term exposure can cause toxic effects such as genetic changes in target organs, resulting in cancer. For example, Aflatoxin B1 is known to covalently bind to DNA. The formation of these DNA adducts can lead to mutations and chemically-induced carcinogenesis. Mycotoxin biomarkers and metabolites in urine and blood will be analysed by LC-MS/MS. DNA adductomics will provide a direct reflection of the genotoxin exposure, effects and disease risk.
To link the exposures and the health outcomes, the integration of multiple types of -omics datasets, that is, multi-omics will give opportunities for finding correlations between features, developing classifier and predictive models, discovering biomarkers and elucidate early molecular events in the pathways leading to cancer.
 
Biography
Postdoctoral researcher, 2021-present, Ghent University.  
Project: FLEXiGUT- The Flemish exposome project: towards a comprehensive understanding of the life-course impact of dietary and environmental exposure on chronic low-grade gut inflammation
Doctor in Analytical Chemistry, 2020, University of Barcelona. 
Project: New strategies for improving sensitivity and selectivity in the analysis of protein and microRNA biomarkers in biological fluids using capillary electrophoresis-mass spectrometry
Master in Analytical Chemistry, 2015, University of Barcelona
 
Key publications
"Analysis of circulating microRNAs and their post-transcriptional modifications in cancer serum by on-line solid-phase extraction-capillary electrophoresis-mass spectrometry". Analytical Chemistry, 2018. (PMID: 29730931)

"Comparison of capillary electrophoresis and zwitterionic-hydrophilic interaction capillary liquid chromatography with ultraviolet and mass spectrometry detection for the analysis of microRNA biomarkers". Talanta, 2020. (PMID: 32887154)

"A simple method for the analysis of extracellular vesicles enriched for exosomes from human serum by capillary electrophoresis with ultraviolet diode array detection". Journal of Chromatography A, 2021. (PMID: 33333350)


 
Contact & links
Lab address: Campus Heymans, Faculty of Pharmaceutical Sciences, Ottergemsesteenweg 460, 9000, Gent
Roger Pero-Gascon is interested to receive invitations for presentations or talks