dr. Bogdan Parakhonskiy (PhD)
CRIG member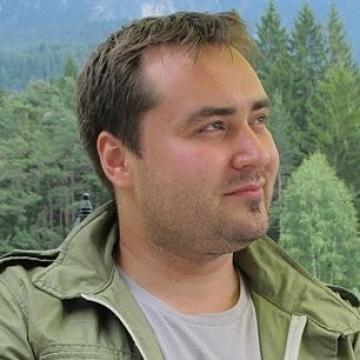 postdoctoral researcher, FWO fellow, Nano & Biophotonics group, Department Molecular Biotechnology, Ghent University
(PI: prof. Andre Skirtach)
 
Research focus
We focus on design of biocompatible and biodegradable carriers for drug delivery epically for photosensitizer-targeted delivery. This approach is aimed at reducing side effects connected with incidental toxicity in healthy tissue during photodynamic therapy (PDT) whilst also enhancing drug accumulation in the tumor area.
I developed different types of containers like calcium carbonate particles in vaterite phase, hydrogels matrix, hydrogels and polyelectrolyte capsules. Large surface area and template-based technology allow encapsulating various type on molecules in this containers from low molecular weight common drugs doxorubicin, photosensitizers till therapeutic enzymes. Possibility of modification such containers with functional elements like silver, gold and iron nanoparticles can provide additional possibility to release the substance under the electromagnetic or ultrasound irradiation.
Carriers allow improvement of the photosensitizer effectiveness supposing, therefore, the reduction of therapeutic dose. Summation of these effects with the simplicity, up scalability and cheapness of fabrication, biocompatibility and high payload ability of the vaterite particles hold out the prospect of a novel PDT platform.
 
Biography
Bogdan Parakhonskiy was born in Tver, Russia. His M.S. (2006), Ph.D. (2009) degrees were earned from Moscow State University, specialty polymer physics, physics of condensed matter. From 2004 until 2010 worked as junior researcher in Shubnikov Institute of Crystallography Russian Academy of Science. Has been visiting scientist in Germany (2006-2010). Portugal (2009), and Japan (2010). From 2010 till 2014 he holds a Postdoc position at the University of Trento. After this he has 2 year group leader experiense in theranostic laboratory in Saratov State University, Saratov Russia. Scince 2015 he won the FWO fellowship for Ghent University.
Dr. Parakhonskiy received the Young Investigator Award of the all-Russian scientific conference in 2004, the Tokyo Boeki award in 2008, a Mari‐Curie fellowship in 2010, and the Dr. Tasilo Prinka price 2012.
Research interests: synthesis and modification of colloidal particles; optical studies of these particles, investigation of cell uptake mechanisms; crystallography of calcium carbonate, anticancer drug delivery systems.
 
Key publications
Photodynamic therapy platform based on localized delivery of photosensitizer by vaterite submicron particles. Colloids Surfaces B Biointerfaces.  - 2016.(PMID 27318962)

Point-wise laser effect on NIH/3T3 cells impregnated with photosensitizer-loaded porous calcium carbonate microparticles. 2015 IEEE 15th International Conference on Nanotechnology (IEEE-NANO). IEEE 2015.

Loading Capacity versus Enzyme Activity in Anisotropic and Spherical Calcium Carbonate Microparticles.ACS Appl Mater Interfaces. 2016 (PMID:27166641)

Anticancer drug delivery system based on calcium carbonate particles loaded with a photosensitizer. Biophys. Chem. 2013. (PMID 23932207)

Sub-Micrometer Vaterite Containers: Synthesis, Substance Loading, and Release. Angew. Chemie Int. Ed. - 2012.(PMID 22375283)

The influence of the size and aspect ratio of anisotropic, porous CaCO3 particles on their uptake by cells. J. Nanobiotechnology. BioMed Central, - 2015. (PMID 26337452).
Contact & links
address: Campus Proeftuin, Proeftuinstraat 86, gebouw N1, 9000  Gent, België 
dr. Parakhonskiy is interested to receive invitations for talks and presentations