dr. Annelies Demeyer (PhD)
CRIG member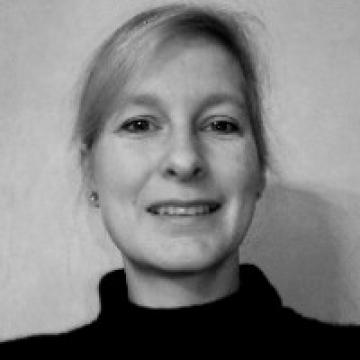 Doctor-assistant, postdoctoral researcher - Dermatology research unit (DRU), Ghent University Hospital (Faculty of Medicine and Health Sciences, UGent)
Principal investigator: prof. Lieve Brochez (MD,PhD)
 
Research focus
The research group of Lieve Brochez has a track record in immuno-oncology research since 10 years. Starting from immunological reactions in benign melanocytic lesions research has shifted towards immune escape mechanisms and signatures of disturbed immunity in melanoma. 
Current research is now focusing on immunity in melanoma and other cancers, its relation with tumor characteristics and microbiome, and the link with disease outcome / response to immunotherapy.
 
Biography
In 2016 I obtained my PhD in Sciences: Biotechnology at the Unit of Molecular Signal Transduction in Inflammation led by prof. Rudi Beyaert (VIB-UGent Center for Inflammation). My research topic was the functional characterization of the paracaspase MALT1 in T cells. During my PhD, various research groups, including the group of prof. Beyaert, have shown that the MALT1 protease activity is a potential therapeutic candidate for the treatment of autoimmune diseases and certain cancers.
After my PhD I continued my work in the research group to study the safety of MALT1 protease inhibition by means of a tamoxifen inducible MALT1 protease deficient mouse model.
 
Key publications
Fragility can be a good thing in cancer. Nature Immunology, 2020. (PMID: 31822867)


 
Contact & links
Lab address: Dermatology Research Unit (DRU), Campus UZ Gent , MRB2 (entrance 38, 2nd floor), Corneel Heymanslaan 10, 9000 Gent