prof. Sandra Van Vlierberghe (PhD)
CRIG member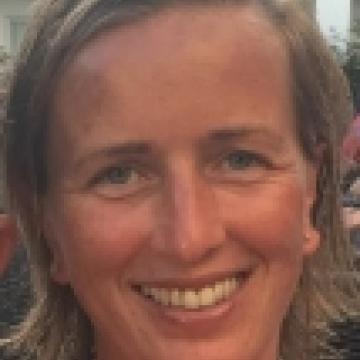 Principal investigator - group leader of Polymer Chemistry & Biomaterials Group (Centre of Macromolecular Chemistry, UGent)
Professor - Faculty of Sciences, UGent
 
Research focus
The research team focusses on the development, the characterization and the processing of (photo-crosslinkable) hydrogels including biopolymers (proteins and polysaccharides), urethane-based poly(ethylene glycol) (PEG)s, poly(propylene glycol) (PPG)s, etc.
In addition, biodegradable thermoplasts such as polyesters (lactide-, mandelide-, ε-caprolactone-based, …) are also synthesized, characterized and processed.
Several 3D printing techniques are applied including laser-based (digital light processing (DLP), two-photon polymerization (2PP)) and extrusion-based techniques to develop porous scaffolds through computer aided design (CAD) – computer aided manufacturing (CAM).
In addition to 3D printing, (co-extrusion) electrospinning  is also being pursued with in-house developed polymers as well as FDA-approved alternatives in order to develop micron-sized fibers with random or aligned morphology.
Full control over biodegradability, mechanical properties (flexible versus stiff), and scaffold morphology (pore size, pore shape) can be realized in line with the envisaged application.
In addition to scaffold development for cancer research, the team also focusses on other biomedical applications including tissue engineering, drug delivery, wound treatment, etc.

 
Biography
Sandra Van Vlierberghe's research focusses on the development of photo-crosslinkable (bio)polymers and their processing capabilities using (laser-based) 3D printing techniques.
She has acquired expertise related to the synthesis, the modification and the processing of a variety of (bio)polymers including thermoplasts and  hydrogels in the field of regenerative medicine during the last 15 years.
She received her PhD in Sciences in 2008 at UGent.
She authored more than 115 Web of Science cited papers and 11 full papers in international conference proceedings.
In addition, she also authored more than 80 conference abstracts.
She has a h-index of 24 (WoS) and is promoter of 16 PhD's (in addition to 7 defended PhD's), she edited two books, authored 7 chapters in books of which 5 invited and was invited speaker at 10 international conferences and keynote as well as plenary speaker at four international conferences.
She is treasurer of the Belgian Polymer Group (BPG) and spokesperson of the YSF which is affiliated to the ESB.
Sandra is also editorial board member of the Biomaterials Network, associate editor of Journal of Materials Science: Materials in Medicine.
In 2017, she received the Jean Leray Award from the European Society for Biomaterials. This award is established to recognize outstanding research in the field of biomaterials by scientists not older than 40 years.   
 
Contact & links
Lab Address : Krijgslaan 281 S4-Bis, 9000 Ghent, Belgium
GATE (Gent Alliance for Tissue Engineering)
prof. Van Vlierberghe is interested to receive invitations for talks or presentations