prof. Gabrielle van Ramshorst (MD, PhD)
CRIG member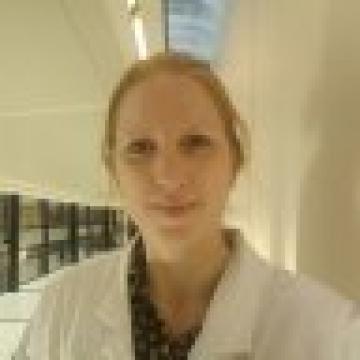 Research focus
Patients with recurrent rectal cancer can be suitable for a curative approach by pelvic exenteration. This often requires multicompartmental pelvic resection with reconstructive techniques for creation of stomas, ileal conduits or flaps for neovaginas. Our aim is to offer patients the highest standard of surgical care whilst preserving quality of life.
Methods: Subprojects include:
to study prospectively collected quality of life data;
to study needs of female pelvic exenteration patients with regard to neovaginal reconstruction;
to study patterns of recurrence in clinical patients;
to study effects of minimally invasive surgery on surgical outcomes in a highly selected patient group;
to study the perioperative information needs of patients 
to investigate teaching of 3D anatomy planes to surgical trainees 
We are aiming to intensify international collaboration by performing multicenter research with expert centers focusing on pelvic exenteration and on improving the outcomes of colorectal and general surgery patients. 
Anticipated results: We expect to improve patient selection for pelvic and vaginal reconstruction, compare outcomes for open and minimally invasive surgery, and to learn about recurrence patterns and adjuvant clinical techniques.
In addition to these topics, we are also performing translational research for sarcoma with Prof. Gwen Sys en Prof. Olivier De Wever.
 
Biography
Before surgical training, I performed three years of fulltime clinical research at Erasmus MC, Rotterdam, the Netherlands. I finished surgical training at Amsterdam UMC in 2016 and I am registered as a gastrointestinal surgeon and surgical oncologist in the Netherlands, Belgium, and the United Kingdom. My clinical fellowship was sponsored by the Dutch Cancer Society and consisted of dedicated training in colorectal surgery, including pelvic exenteration, gynaecological oncology and urological oncology at the Dutch Cancer Institute/Antoni van Leeuwenhoek Hospital, Amsterdam UMC and the Royal Prince Alfred Hospital in Sydney, Australië (Top 100 best hospitals Newsweek 2019). In 2019 I worked as a locum surgical oncologist at Glasgow Royal Infirmary Hospital in Scotland (also Top 100 best hospitals Newsweek 2019) before accepting my position as consultant surgical oncologist at Ghent University Hospital.

My main interests include pelvic exenteration surgery, locally advanced and recurrent rectal cancer, high sacrectomies, gynaecological oncology (ovarian, cervical and recurrent vaginal cancer), peritoneal carcinomatosis and retroperitoneal sarcomas. 

Scientific interests include pelvic exenteration, neovaginal reconstruction, peritoneal and lymphogenic metastases and complications. I am associate editor at Colorectal Disease and member of the editorial board of the International Journal of Gynaecological Oncology. Also, I regularly join (international) guideline committees. 

Memberships
Surgical Society for Oncology (vice-chair of the International Committee)
European Society of Coloproctology (member Research Committee)
European Society for Gynaecological Oncology
European Society for Surgical Oncology
European Hernia Society
Belgian Surgical Society
Belgian Society for Surgical Oncology
Belgian Chapter for Colorectal Surgery
Association of Coloproctology of Great Britain and Ireland
Dutch Surgical Society
Dutch Society for Surgical Oncology
Dutch Society for Gastrointestinal surgery
Dutch Hernia Society
Working group Coloproctology
 
Key publications
Patient-reported outcomes after pelvic exenteration for colorectal cancer: A systematic review. 

Colorectal Dis. 2022 Apr;24(4):353-368. doi: 10.1111/codi.16028. Epub 2022 Jan 30.PMID: 34941002 

European Society of Coloproctology guidance on the use of mesh in the pelvis in colorectal surgery. 

Colorectal Dis. 2021 Sep;23(9):2228-2285. doi: 10.1111/codi.15718. Epub 2021 Jun 29.PMID: 34060715

COVIDSurg Collaborative. Effect of COVID-19 pandemic lockdowns on planned cancer surgery for 15 tumour types in 61 countries: an international, prospective, cohort study. Lancet Oncol. 2021 Nov;22(11):1507-1517. doi: 10.1016/S1470-2045(21)00493-9. Epub 2021 Oct 5.PMID: 34624250 

COVIDSurg Collaborative. Mortality and pulmonary complications in patients undergoing surgery with perioperative SARS-CoV-2 infection: an international cohort study. Lancet 2020 Jul 4;396(10243):27-38. doi: 10.1016/S0140-6736(20)31182-X. Epub 2020 May 29.PMID: 32479829 

Complications and impact on quality of life of Vertical Rectus Abdominis Myocutaneous (VRAM) flaps for reconstruction in pelvic exenteration surgery. Accepted for publication by Diseases of the Colon & Rectum. IF 4.087 Q1

The PelvEx Collaborative. Pelvic exenteration for advanced nonrectal pelvic malignancy. Ann Surg 2019;270(5):899-905. IF 9.476 Q1

The Pelvex Collaborative. Palliative pelvic exenteration: a systematic review of patient-centered outcomes. Eur J Surg Oncol 2019 Jun 14. IF 3.379 Q1 

The PelvEx Collaborative. Surgical and survival outcomes following pelvic exenteration for locally advanced rectal cancer: Results from an International collaboration. Ann Surgery 2019;269(2):315-21. IF 9.476 Q1 

The Pelvex Collaborative. Minimally invasive surgery techniques in pelvic exenteration – A systematic and meta-analysis review. Surg Endoscopy 2018;32(12):4707-15. IF 3.209 Q1 

A qualitative study of development of a multidisciplinary case conference review methodology to reduce involved margins in pelvic exenteration surgery for recurrent rectal cancer. Colorectal Dis 2018;20(11):1004-13. IF 2.997 Q1


 
Contact & links
Lab address: campus UZ Gent, Department of Gastrointestinal surgery; route 1275, Corneel Heymanslaan 10, 9000 Ghent, Belgium
prof. van Ramshorst is interested to receive invitations for presentations or talks