Nele Vandenbussche
CRIG member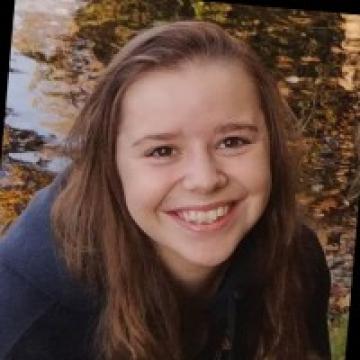 Doctoral fellow – Lab for cancer predisposition and precision oncology, Center for Medical Genetics Ghent (Faculty of Medicine and Health Sciences, UGent)
Principal investigator: prof. Kathleen Claes (PhD)
 
Research focus
With its rising incidence and poor prognosis, pancreatic cancer, specifically pancreatic ductal adenocarcinoma (PDAC), is becoming a worldwide oncological problem. Currently, surgical removal of the PDAC offers the only chance for a cure. After neo-adjuvant therapy, a surgeon must evaluate whether borderline resectable (BR) and locally advanced pancreatic ductal adenocarcinoma (LAPDA) patients are eligible for/benefit from surgery. However, surgical resectability is often difficult to predict as spatial changes are unreliable on CT scans and the tumor marker (CA 19-9) is not specific enough. Therefore, there is a need for new, non-invasive diagnostic techniques that can better predict surgical resectability in PDAC patients.
The general aim of this study is to evaluate if a combination of clinical data and genetic profiling of liquid biopsies can successfully predict surgical resection in pancreatic cancer patients with BR or LAPDA. This would avoid unnecessary open abdomens, consequently improving the quality of life and make treatment more proficient. 
This project will investigate:
the evolution of the number of circulating tumor cells (CTCs) in blood samples from patients and subsequently phenotype the CTCs using genetic and proteomic approaches
driver mutations and epigenetic changes in cell free DNA 
proteomic evaluation of extracellular vesicles (EVs) and tissue leakage proteins (TLPs)
 
Biography
I obtained a Master of Science in Bioscience Engineering: Cell and Gene Biotechnology in 2021 (UGent). In 2022 I became a doctoral fellow at the lab of Kathleen Claes. 
 
Contact & links
Lab address: Center for Medical Genetics, Medical Research Building 1, Ghent University Hospital (entrance 34), Corneel Heymanslaan 10, 9000 Gent, Belgium
Nele Vandenbussche is interested to receive invitations for presentations or talks