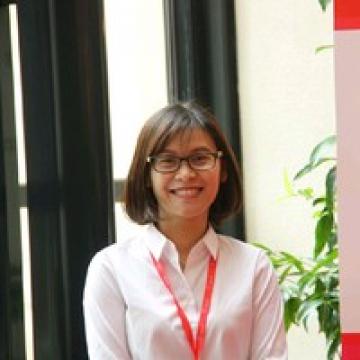 Research focus
My research is focused on the discovery and design of different self-assembling structures for multiple applications including bioactive reagents, drug delivery materials and controlled-released formulations for therapeutics. These self-assembling structures can be in forms of vesicles, nanofibers, hydrogel, and even irregular aggregates. Interestingly, self-assembling of molecules can exhibit very different biological characteristics as compared to the initial molecules. 
My current research in the lab of Prof. Annemieke Madder (UGent) mainly focuses on peptide hydrogels as versatile delivery and formulation materials for different therapeutic agents. These peptide hydrogels are safe, biodegradable, easy to prepare and, importantly, injectable. The hydrogel systems afford the controlled-release of the therapeutic cargos, making it possible to reduce frequency of injection and give longer-lasting effect. We are currently collaborating with different research groups for the applications in cancer treatment, vaccines, wound healing, and hopefully many mores to come. 
 
Biography
Hue Vu studied organic chemistry at Vietnam National University and received her master's degree in medical science from Kyoto University. Her master thesis, titled "Discovery of self-assembling molecules as vaccine adjuvants", was done in the chemical biology laboratory of Prof. Uesugi Motonari. She worked as a stem cell researcher at Vinmec International Hospital before moving to Gent. Hue is currently pursuing her PhD with the focus on peptide hydrogels for delivery of therapeutics in the Organic and Biomimetic Chemistry Research (OBCR) group of Prof. Annemieke Madder at Ghent University.
 
Key publications
'Discovery of a Phase-Separating Small Molecule That Selectively Sequesters Tubulin in Cells'. Chemical Science 2022 (PMID: 35694339)

'Discovery of Self-Assembling Small Molecules as Vaccine Adjuvants'. Angewandte Chemie International Edition 2020 (PMID: 32979004) 

'Multifunctionalization of Cells with a Self-Assembling Molecule to Enhance Cell Engraftment'. ACS Chemical Biology 2019 (PMID: 30807095)


 
Contact & links
Lab address: Organic and Biomimetic Chemistry Research Group, Department of Organic and Macromolecular Chemistry; Krijgslaan 281, S4; 9000 Gent
Hue Vu is interested to receive invitations for presentations or talks