dr. Willem Daneels (MD)
CRIG member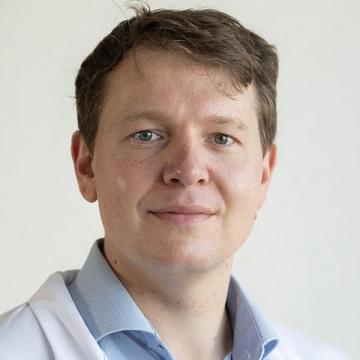 Doctoral fellow - Department of Internal Medicine and Pediatrics – UGent (Faculty of Medicine and Health Sciences) 
Doctoral fellow (Baekeland mandate) – Orionis Biosciences BV
Consulting Clinical Hematologist – Department of hematology – UZGent 
Principal Investigators: prof. Jan Tavernier (PhD) & prof. Fritz Offner (MD, PhD) 
 
Research focus
Doctoral research project : focused on developing more clinically relevant models of lymphomas to evaluate AcTakines (Activity-On-Target-Cytokines) in combination with nanoCAR-T cells as novel immunotherapeutics. To mimic the real-world situation as much as possible we develop humanized Patient-Derived Tumor Xenograft (PDTX) models, by implanting malignant lymphomas directly originating from patient biopsies in immunodeficient mice, who express a human immune system after human stem cell transplantation. This will enable us to address key questions concerning the treatment of patient-derived tumors including their tumor-micro-environment in a setting harboring a human immune system. This is of paramount importance for preclinical drug development in immunotherapy where both target antigen and effector cells are human and therefore beyond the reach of non-human animal models. We have already established 14 PDTX models of non-Hodgkin lymphomas and 1 Merkel cell carcinoma (a rare type of skin tumor) and are actively developing new models. These models will be used to evaluate the mode of action and tumor eradication efficacy of novel immunotherapeutics among which huCD20 and huCD70 directed nanoCAR-T cells and a novel class of targeted anti-cancer therapy: AcTakines (Activity-On-Target-Cytokines).
 
Collaboration with the Belgian Cancer Registry: determine the real-world pattern of care in adult Diffuse Large B-Cell lymphoma (DLBCL) and Follicular Lymphome (FL) in Belgium. Evaluation of the real-life impact of several known prognostic factors, age and comorbidities in treatment decisions and outcome.
 
Biography
Graduated from the Ghent University in 2020 as Master of Specialist Medicine - Internal Medicine (Clinical Hematology). 
Clinical hematologist at the Ghent University Hospital with a special interest in lymphoid malignancies.
Actively involved in collaborations with the Belgian Cancer Registry for acquiring real-world evidence for the treatment of DLBCL and follicular lymphoma. 
Best Oral Presentation award - BHS-GAM 2020.
Award for Young Hematologist Research (SAFYHR) - BHS-GAM 2021.
 
Key publications
Direct and indirect anti-leukemic properties of Activity-on-Target interferons for the treatment of T-cell acute lymphoblastic leukemia, HAEMATOLOGICA, 2021 (PMID: 34647441) 

Cyclin D2 overexpression drives B1a-derived MCL-like lymphoma in mice, JOURNAL OF EXPERIMENTAL MEDICINE, 2021 (PMID: 34406363)

Real world application of R‐chop for diffuse large B‐cell lymphoma (DLBCL) in Belgium and its impact on survival, HEMATOLOGICAL ONCOLOGY, 2021

Real world population-based exploration of the pathology subtyping and treatment-modalities of diffuse large B-cell lymphoma in Belgium in relation to survival, BLOOD, 2019


 
Contact & links
Lab address: Albert Baertsoenkaai 3, 9000 Gent
Secretary address: Department Clinical Hematology (UZ Gent), entrance 12, route 1325
Willem Daneels is interested to receive invitations for talks or presentations