dr. Nicole Oatman (PhD)
CRIG member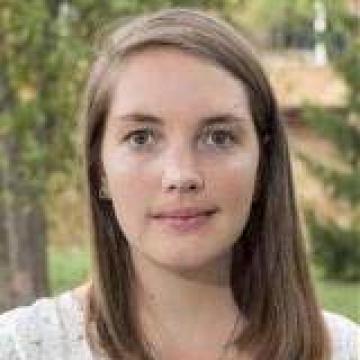 Postdoctoral researcher – Faculty of Medicine and Health Sciences, Prof. Tom Taghon's group, UGent.
Principal investigator: prof. Tom Taghon (PhD)
Research focus
Acute Lymphoblastic Leukemia (ALL) is the most common childhood cancer. It is a highly heterogeneous malignant hematological disorder that is driven by recurrent genetic abnormalities. Hence, the molecular genetic makeup of ALL influences treatment strategies and dictates risk stratification. GATA3 is a T-cell lineage transcription factor whose expression is tightly regulated during normal development of lymphoid progenitors.
We discovered that significant elevated expression of GATA3 is a distinct feature of a subset of ALL cases that harbor fusion oncogenes. We hypothesize that aberrant expression of GATA3 is a unifying secondary genetic lesion in the pathogenesis of these ALL subsets that have different clinical and biological characteristics. Hence, we aim to gain a deeper understanding of the role of GATA3 misexpression across these subsets. Ultimately, we hope this will improve the current classification of ALL and uncover potential therapeutic targets. 
 
Key publications
Mechanisms of stearoyl CoA desaturase inhibitor sensitivity and acquired resistance in cancer. Science Advances, 2021. (PMID: 33568479).

The transcription factor Olig2 is important for the biology of diffuse intrinsic pontine gliomas. Neuro-Oncology, 2017. (PMID: 28339768).

Deficient expression of DNA repair enzymes in early progression to sporadic colon cancer. Genome Integrity, 2012. (PMID: 22494821

).
 
Contact & links
Lab address: Corneel Heymanslaan 10, ingang 38, MRB2, 9000 Gent
Nicole Oatman is interested to receive invitations for presentations or talks