dr. Kai Ling Liang (PhD)
CRIG member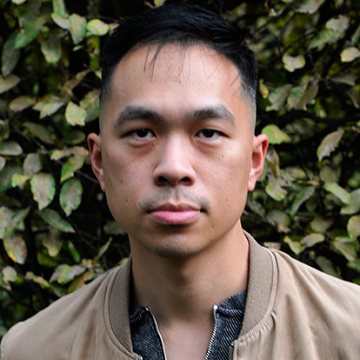 Postdoctoral researcher – Faculty of Medicine and Health Sciences, Prof. Tom Taghon's group, UGent.
Principal investigator: prof. Tom Taghon (PhD)
 
Research focus
T cell development occurs in the thymus and is sustained by continuous seeding of bone marrow-derived hematopoietic progenitors. Within the thymic microenvironment, these thymus-seeding progenitors (TSPs) interact with distinct types of stromal cells that drive their stepwise maturation into immune competent T cells. Taghon's lab identified two distinct subsets of TSPs. While TSP1s were predicted to exclusively generate T cells, TSP2s could potentially generate dendritic cells (DCs). I discovered that  these DC-biased TSP2s express the membrane-bound precursor form of the cytokine TNF (tmTNF) to promote differentiation of TSPs into T cell precursors through activation of the TNF receptor 2 (TNFR2) instead of TNFR1.
In vitro recapitulation of TNFR2 signaling by providing low-density tmTNF or a selective TNFR2 agonist enhanced the generation of developmentally competent human T cell precursors. Thus, I provide proof of concept that selective targeting of TNFR2 can enhance the in vitro generation of T cell precursors and competent T cells for cell therapy.
The discovery laid the scientific foundation for NOVISTEM project which was granted by the European Innovation Council in 2022. In this project, we aim to selectively target TNFR2 to improve T cell maturation and CAR T-cell production from human induced pluripotent stem cells.      
 
Key publications
"Intrathymic dendritic cell-biased precursors promote human T cell lineage specification through IRF8-driven transmembrane TNF". Nature Immunology, 2023. (PMID: 36703005)

"Integrated scRNA-Seq Identifies Human Postnatal Thymus Seeding Progenitors and Regulatory Dynamics of Differentiating Immature Thymocytes". Immunity, 2020. (PMID: 32304633)

"TRIB2 regulates normal and stress-induced thymocyte proliferation". Cell Discovery, 2016. (PMID: 27462446)


 
Contact & links
Lab address: GE32, Building MRB2 (entrance 38), UZ campus
Kai Ling Liang is interested to receive invitations for presentations or talks