dr. Jonas De Kesel (PhD)
CRIG member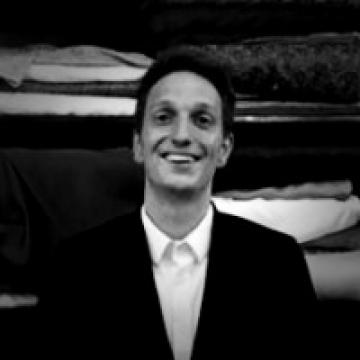 Postdoctoral researcher – Ntziachristos lab, Center for Medical Genetics (Faculty of Medicine and Health Sciences, UGent)
Principal investigator: prof. Panos Ntziachristos (PhD)
 
Research focus
Leukaemia ranks sixth in the list of cancer incidences worldwide and has the highest mortality rate of all malignant tumours for adolescents. Despite the considerable progress that has been made in recent years with regard to treatment of this cancer, the general disease prognosis remains utterly dismal.     
A common trait amongst leukaemia patients is a global dysregulation of the splicing chemistry. "Splicing" refers to the excision of non-coding regions out of pre-mRNA molecules by so-called splicing factors (SFs). Splicing is an essential mechanism in the formation of mature mRNA, and thus in protein biosynthesis. While for some (haematological) malignancies these splicing anomalities can be attributed to specific SF gene mutations, T-cell acute lymphoblastic leukaemia (T-ALL) patients only present rarely with affected SF alleles. Even so, as for several other blood cancers, splicing perturbation has been found to be a clinically relevant and 'drugable' target for T-ALL.
In the Ntziachristos lab, we study how post-translational modification – especially ubiquitination – of SFs attribute to the observed splicing landscape in T-ALL, regardless of SF mutations. My personal research focusses on RNA epigenetics, or "epitranscriptomics", which forms an extra layer of molecular regulation in the perturbed T-ALL splicing biology. Epitranscriptomics refers to reversible modifications of RNA, which affect the transcript's stability, translational capacity and splicing fate. 
In my research, I'm utilizing specific molecular inhibitors (e.g. deubiquitinase inhibitors, and/or epitranscriptomics inhibitors) in cell lines and mouse models, while also performing various metabolic and transcriptomic assays (e.g. various types of RNA seq).
 
Key publications
'Splicing dysregulation in human hematologic malignancies: beyond splicing mutations'. Trends in Immunology, 2022. (PMID: 35850914)


 
Contact & links
Lab address: Ghent University, Department of Biomolecular Medicine, Medical Research Building 2 (MRB2), Building 38, First floor, Room 065, Corneel Heymanslaan 10, 9000 Ghent, Belgium
Jonas De Kesel is interested to receive invitations for presentations or talks