dr. Ine Lentacker (PhD)
CRIG member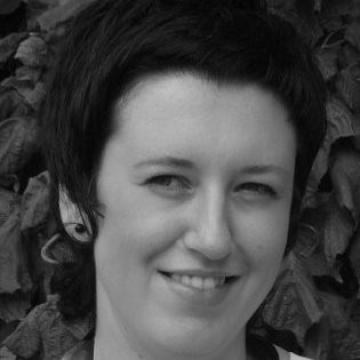 Research focus
We focus on the development of  drug loaded microbubbles for  ultrasound triggered gene-and drug delivery in the context of cancer therapy and cancer immunotherapy.  In response to ultrasound, microbubbles are able to cavitate and implode leading to the local release of their drug payload. Moreover, cavitation and implosion can result in the formation of temporary cell membrane pores which may facilitate cellular uptake in ultrasound treated areas or tissues ("sonoprinting"). This concept could be particularly useful to obtain ultrasound triggered, localized drug delivery which may lead to lower drug doses and reduced side-effects.

In other research projects we aim to design mRNA containing nanoparticles which can target dendritic cells and macrophages in vivo with the aim to pave the way towards a more universal and less expensive cancer immunotherapy.
 
Key publications
'Sonoprinting and the importance of microbubble loading for the ultrasound mediated cellular delivery of nanoparticles.' Biomaterials, 2016. (PMID: 26796042)

'Particle-mediated Intravenous Delivery of Antigen mRNA Results in Strong Antigen-specific T-cell Responses Despite the Induction of Type I Interferon.' Molecular therapy nucleic acids 2016. (PMID: 27327138)

'Theranostic mRNA-loaded microbubbles in the lymphatics of dogs: implications for drug delivery.' Theranostics, 2015. (PMID: 25553101)

'Nanoparticle design to induce tumor immunity and challenge the suppressive tumor microenvironment' Nano today, 2014.

'The potential of antigen and TriMix sonoporation using mRNA-loaded microbubbles for ultrasound-triggered cancer immunotherapy.' Journal of Controlled Release 2014. (PMID: 25151979)

'Understanding ultrasound induced sonoporation: definitions and underlying mechanisms.' Advanced Drug Delivery Reviews, 2014. (PMID: 24270006)

'Tumor cell killing efficiency of doxorubicin loaded microbubbles after ultrasound exposure.' Molecular Therapy 2010. (PMID: 21529584)


 
Contact & links
address: Department of Pharmaceutics, Ottergemse Steenweg 460, 9000 Gent
Dr. Lentacker is interested to receive invitations for talks and presentations.