dr. Ine Lentacker (PhD)
CRIG member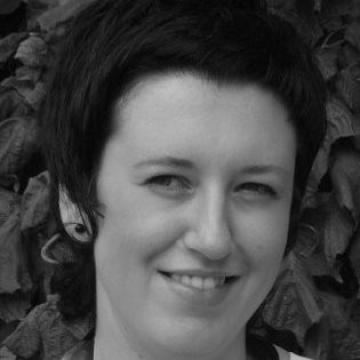 Research focus
Our research projects are situated at the interface of drug delivery and immunology. As such, we explore the potential of nanotechnology or physical approaches (ultrasound) to manipulate the immune system. Examples of specific research topics that we are currently focusing on are the following:
•    Preclinical and clinical development of mRNA vaccine platform (Galsomes). Within our group we developed a novel mRNA nanovaccine as a highly promising mRNA cancer vaccination platform (patented). In this nanovaccine, immunosilent antigen encoding mRNA is complexed together with natural killer T cell activator α-GalCer as a smart adjuvant. Current project aim to explore and validate the potential of the Galsome vaccine in the context of cancer immunotherapy as well as infectious diseases.
•    Exploring interactions of nanomedicines with innate immune cell subsets to elucidate fundamental knowledge on the importance of nanomedicine formulation on the in vivo faith of nanomedicines and its potential in the context of vaccination, auto-immunity and cancer therapy.
•    Ultrasound triggered drug delivery in the context of cancer therapy and cancer immunotherapy.  More specifically we aim to explore the potential of ultrasound to spark immune responses and the impact of ultrasound exposure on the tumor microenvironment.
 
Biography
Ine Lentacker obtained her Master' degree in pharmaceutical Sciences in 2004. In 2009, she obtained her PhD in pharmaceutical sciences under supervision of prof. Stefaan De Smedt en prof. Niek Sanders. Her PhD focused on the development of drug loaded microbubbles for ultrasound triggered gene-and drug delivery in the context of cancer therapy. During her FWO post-doctoral scholarship she further explore ultrasound triggered drug delivery as well as nanotechnology in the context of cancer immunotherapy. Since 2017, dr. Lentacker continues her research as a senior researcher in the Ghent Research Group on Nanomedicines where she is supervising several research projects at the interface of drug delivery and immunology. 
 
Key publications
Three decades of messenger RNA vaccine development. Nano Today, 2019 https://doi.org/10.1016/j.nantod.2019.100766.

Broadening the Message: a nanovaccine Co-loaded with Messenger RNA and α-GalCer Induce Antitumor Immunity through Conventional and Natural Killer T Cells. ACS Nano, 2019 DOI: 10.1021/acsnano.8b07660.

The dawn of mRNA vaccines: The COVID-19 case. J. Control. Release 2021. doi: 10.1016/j.jconrel.2021.03.043.

Sonoprinting of nanoparticle-loaded microbubbles: Unraveling the multi-timescale mechanism. Biomaterials, 2019. PMID: 31288172

Understanding ultrasound induced sonoporation: Definitions and underlying mechanisms. Advanced drug delivery Reviews 2014. https://doi.org/10.1016/j.addr.2013.11.008.


 
Contact & links
Lab address: Department of Pharmaceutics, Ottergemse Steenweg 460, 9000 Gent
Dr. Lentacker is interested to receive invitations for talks and presentations.