dr. Dorien Clarisse (PhD)
CRIG member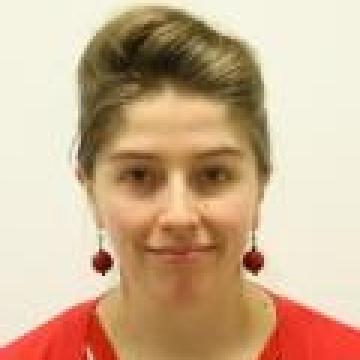 Postdoctoral Scientist - Translational Nuclear Receptor Research (TNRR) lab - VIB Center for Medical Biotechnology (Faculty of Medicine and Health Sciences, UGent) 
Principal investigator: prof. Karolien De Bosscher (PhD)
 
Research focus
Multiple myeloma (MM) is a plasma cell malignancy that is localized in the bone marrow. It represents 10% of all hematological cancers and approximately 800 patients are diagnosed annually in Belgium. Today, newly diagnosed patients are treated with varying combinations of chemotherapy (e.g. melphalan), proteasome inhibitors (e.g. bortezomib), immunomodulatory drugs (e.g. lenalidomide) and glucocorticoids (GCs, e.g. Dexamethasone). As high-dose GCs are embedded in all treatment stages, including the maintenance and the relapsed/refractory setting, they remain the cornerstone of MM treatment. Mechanism-wise, GCs induce apoptosis of myeloma cells by genomic mechanisms, involving the glucocorticoid receptor (GR), a nuclear receptor that steers gene transcription, and by non-genomic mechanisms, including cell death signaling pathway activation. 
Unfortunately, prolonged GC treatment is severely hampered by detrimental GC-associated side effects, such as osteoporosis, diabetes, muscle atrophy and severe mood swings, which are perceived by patients as the factor that limits their quality of life. Long-term GC treatment also leads to the emergence of GC resistance. Moreover, the mechanisms that underpin GC resistance are incompletely understood and there is currently no treatment to overcome GC resistance. Hence, all MM patients eventually become GC resistant. 
As GCs are the mainstay of MM treatment, we aim to tackle the urgent need for i) robust clinical marker(s) to detect GC resistance in an early stage, to allow a faster reorientation of a patient's treatment scheme, and ii) novel therapeutic strategies that potently tackle both the GC-related side effects and the emergence of GC resistance.
 
Biography
After obtaining two Master's degrees, one in Chemistry and one in Biochemistry and Biotechnology, I started my PhD training on a VLK project in 2012 and was awarded an IWT scholarship the following year. I successfully defended my PhD in December 2018 and I am currently working as a postdoctoral research in the lab of prof. Karolien De Bosscher. The overarching aim of my research is to improve the quality of life of myeloma patients and to optimize glucocorticoid use in myeloma treatment. 
 
Key publications
'Effect of combining glucocorticoids with Compound A on glucocorticoid receptor responsiveness in lymphoid malignancies' PLoS ONE, 2018 (PMID: 29738549).

'Coregulator profiling of the glucocorticoid receptor in lymphoid malignancies' Oncotarget, 2017 (PMID: 29312638). 

'Selective glucocorticoid receptor-activating adjuvant therapy in cancer treatments', Oncoscience, 2016 (PMID: 27713909).


 
Contact & links
Lab address: Albert Baertsoenkaai 3, 9000 Ghent 
Dorien Clarisse is interested to receive invitations for presentations or talks