dr. Cristina Pintucci (PhD)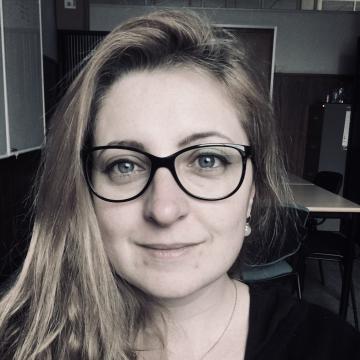 Dr. Cristina Pintucci  supports the CRIG Business Unit in the project management of CRIG valorization projects and the organization of events with a focus on collaboration between CRIG and industrial partners. Cristina (in collaboration with the UGent IOF business developers) also actively supports CRIG teams in the writing of the valorization part for grant applications such as IOF grants, SBO/TBM type grants and EU type grants.
 
Biography
Dr. Cristina Pintucci, biologist, obtained her PhD in Agricultural Microbial Biotechnology at the University of Florence (Italy) in 2010 and has several years of experience as postdoc in the field of environmental biotechnology. She was involved in industrial implementation of her research in Regional, National and European projects, often as support for SMEs.
In 2013, she joined UGent as projectmanager actively supporting the UGent coordinator of an FP7 project and she managed the project successfully until the end.
Next she worked as a consultant for Univeristy of Antwerp supporting the preparation and submission of an H2020 project.
For the past years she worked as a project assistant at Europital,  an international organization dedicated to medical management within the clinical research industry where she supported data verification in clinical studies of new drugs. 
In October 2018 she joined UGent in the role of project manager. 
 
 
Contact & links
Address: Ghent University, Coupure Links 653, Blok A, office 2.032, 9000 Gent, Belgium
Phone: +32 (0)9 264 9912
Mobile: +32 (0)487-787045
Cristina.Pintucci@UGent.be