Thanos Mouchtaris-Michailidis
CRIG member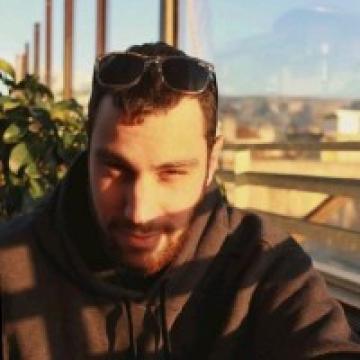 PhD researcher – Centre of Excellence in Mycotoxicology & Public Health ( Department of Bioanalysis, Faculty of Pharmaceutical Sciences, UGent)
PhD researcher – Epigenetics Group (Epigenomics and Mechanisms Branch, International Agency for Research on Cancer, IARC, WHO)
Principal investigators: prof. Marthe De Boevre (PhD), prof. Sarah De Saeger (PhD) & dr. Zdenko Herceg (PhD)
 
Research focus
While genetics can predispose a small proportion of people to cancer, or influence susceptibility to other risk factors, the environment makes a great contribution to cancer risk. Different environmental factors, such as dietary carcinogens (e.g. mycotoxins), increase susceptibility to cancer by altering the epigenetic state of cells. 
Mycotoxins are toxic fungal secondary metabolites, that are highly prevalent contaminants of staple foods in low and middle income countries. Chronic intakes of multiple mycotoxins are hypothesized to interact with oncogenic viruses enhancing the risk of developing several carcinomas. Oncogenic viruses play an important role in a number of cancers that are endemic to Africa. For example, infection by Epstein Barr virus (EBV) is linked to a form of childhood non-Hodgkin lymphoma, Burkitt's lymphoma (eBL) that is endemic in parts of Africa forming the so-called lymphoma belt. Chronic mycotoxin exposure and EBV viral infection are highly prevalent in those areas, indicating a level of interaction to the development of eBL. 
Understanding the mechanisms by which mycotoxins and viruses interact to induce tumors, elucidates the risk they pose to public health and provides key information to the scientific community as well as to regulatory authorities.
 
Biography
PhD fellowship in Pharmaceutical Sciences, Ghent University
Master of Pharmacy, School of Health Sciences – National and Kapodistrian University of Athens
 
Contact & links
Lab address: Campus Heymans, Faculty of Pharmaceutical Sciences, Ottergemsesteenweg 460, B-9000 Ghent, Belgium
MYTOX-SOUTH  (UGent)
Thanos Mouchtaris-Michailidis is interested to receive invitations for presentations or talks