prof. Ward De Spiegelaere (PhD)
CRIG member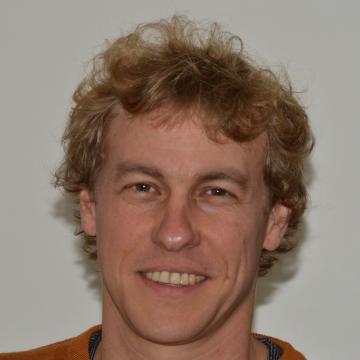 Principal investigator - Laboratory of Veterinary Morphology, Faculty of Veterinary Medicine

 
Research focus
My group has two main research focuses: Veterinary Oncology and digital PCR
We perform basic research on canine tumours with the aim to understand tumorigenesis, discover novel biomarkers and potential treatment strategies. We are using the chicken chorioallantoic membrane model to generate patient derived xenografts (PDX) of canine tumours. We are alos using laser capture microdissection for spatial transcriptomic analysis of specific cell populations within tumours. 
I am als part of the steering committee of the Ghent Unversity digital PCR constortium. dPCR is a highly accurate technology for nucleic acid quantification. Ideally suited for targeted mutation screening. We investigate the application of this method in circulating tumour DNA (ctDNA) of human and veterinary patients. 
 
Biography
Ward De Spiegelaere is associate Professor at the faculty of Veterinary Medicine, Ghent University. In 2005, he obtained his master's degree in Biology (Zoology) and in 2011 he finished his PhD in Veterinary Sciences. 
His group has two main research focuses: Veterinary Oncology and digital PCR
He performs basic research on canine tumours with the aim to understand tumorigenesis, discover novel biomarkers and potential treatment strategies. The chicken chorioallantoic membrane model is being used to generate patient derived xenografts (PDX) of canine tumors. Laser capture microdissection for spatial transcriptomic analysis of specific cell populations within tumors. 
In the domain of digital PCR, he investigates the application of this method in various settings and focuses on developing novel data analysis pipelines for automated dPCR data analysis. He is also part of the steering committee of the Ghent Unversity digital PCR constortium. 
During his PhD research he focused on angiogenesis in the porcine developing kidney glomeruli for which he was awarded a prize for best publication in the field of embryology by the journal, Anatomia Histologia, Embryologia. After his PhD, he moved to the laboratory of Prof. Linos Vandekerckhove (Department of Internal Medicine, Faculty of Medical and Health Sciences, Ghent University) to focus on HIV reservoir research. This group pioneered the use of digital PCR in HIV research 

 
Research team
Shana De Vos - doctoral fellow 
Shari Aerts - doctoral fellow 
David Gleerup - doctoral fellow
Jurgen Decraene - technician
 
Key publications
'One cisplatin dose provides durable stimulation of anti-tumor immunity and alleviates anti-PD-1 resistance in an intraductal model for triple-negative breast cancer' ONCOIMMUNOLOGY 2022, PMID: 35898705  

'Comparison of serum tryptase as a diagnostic oncological marker in canine versus human mast cell neoplasms' RESEARCH IN VETERINARY SCIENCE, 2022, PMID: 35872552

'Power Doppler ultrasound and contrast-enhanced ultrasound demonstrate non-invasive tumour vascular response to anti-vascular therapy in canine cancer patients' SCIENTIFIC REPORTS, 2019, PMID: 31239493 

'A single dose of intravenous combretastatin A4-phosphate is reasonably well tolerated and significantly reduces tumour vascularization in canine spontaneous cancers' VETERINARY AND COMPARATIVE ONCOLOGY, 2018, PMID: 29797763 


 
Contact & links
Involved in GATE-network
Lab address: Department of Morphology, Salisburylaan 133, ingang 78, 9820 Merelbeke 
Ward De Spiegelaere is interested to receive invitations for presentations or talks