prof. Lies Lahousse (PhD)
CRIG member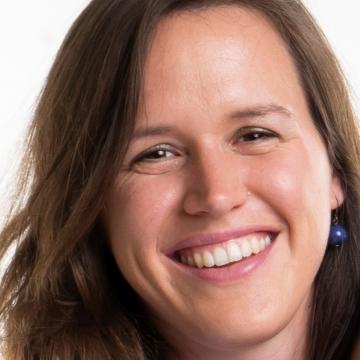 Professor (Faculty of Pharmaceutical Sciences,  Ghent University)
Principal investigator Precision medicine for chronic complex diseases (Pharmacoepidemiology)
Member Belgian Young Academy
Member Primary Care consortium on personalizing care for moderate complex patients.
Co-chair WG4 European Respiratory Society Clinical Research Collaborations (ERS-CRC) Chronic Airway DiSeases Early sTratification (CADSET) - personalizing treatment options for (early) asthma/COPD
Member International COPD Genetics Consortium (ICGC) on (epi)genetic determinants of COPD and COPD exacerbations
Member Cohorts for Heart and Aging Research in Genomic Epidemiology Consortium (CHARGE) on (epi)genetic determinants of lung function
Member Can. Heal consortium (Building the EU Cancer and Public Health Genomics platform)
 
Research focus
My research line in pharmacoepidemiology combines aspects of clinical pharmacology and clinical epidemiology and studies drug use and (side)effects in large numbers of people to support rational drug use thereby improving health outcomes in the population. My research group focuses on therapy adherence and precision medicine including optimizing the benefit risk ratio of approved drugs by studying heterogeneity among phenotypes, endotypes and underlying genetics with the ultimate goal of improving care of patients with chronic complex diseases e.g. asthma and COPD.  
By deep phenotyping and international collaboration in population genomics, we unravelled heritability and novel genetic variants of pulmonary function traits by genome-wide association studies. My group aims to further investigate these and other omics-data in interaction with approved drugs and translate pharmacogenomics into clinical practice.
 
Research team
Xander Bertels - doctoral fellow
dr. Maxim Grymonprez (MD) - doctoral fellow
Anna Vanoverschelde - doctoral fellow 
Delphine Vauterin - doctoral fellow
Frauke Van Vaerenbergh  - doctoral fellow
 
Key publications
Dietary mineral intake and lung cancer risk: the Rotterdam Study.  Eur J Nutr. 2017 Jun;56(4):1637-1646. doi: 10.1007/s00394-016-1210-4. Epub 2016 Apr 12.)

The Obesity Paradox in Lung Cancer: Associations With Body Size Versus Body Shape. Front Oncol. 2020 Nov 10;10:591110. doi: 10.3389/fonc.2020.591110. eCollection 2020.

Integration of epidemiologic, pharmacologic, genetic and gut microbiome data in a drug-metabolite atlas. Nat Med. 2020 Jan;26(1):110-117.

Comparison of cerebral blood flow in subjects with and without chronic obstructive pulmonary disease from the population-based Rotterdam Study. BMJ Open. 2021 Dec 17;11(12):e053671. doi: 10.1136/bmjopen-2021-053671.

Pharmacogenetics in clinical practice: current level of knowledge among Flemish physicians and pharmacists. Pharmacogenomics J. 2021 Feb;21(1):78-84.

Pharmacogenetics of inhaled corticosteroids and exacerbation risk in adults with asthma. Clin Exp Allergy. 2022 Jan;52(1):33-45.