prof. Kris Vleminckx (PhD)
CRIG group leader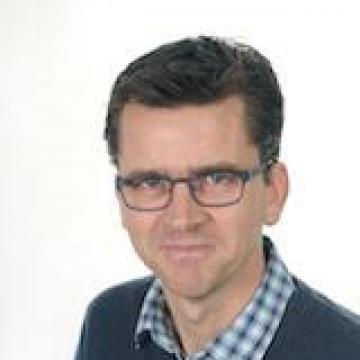 Research focus
We use the aquatic organism Xenopus tropicalis, which due to its external development and egg size can easily be manipulated and can be micro-injected using simple and cheap experimental set ups. As a result, CRISPR/Cas9 mediated knockouts can be generated at high frequencies. Importantly, unlike Xenopus laevis or the zebrafish, Xenopus tropicalis has a genuine diploid genome which is a unique and important feature.
Using TALEN and CRISPR/Cas9 mediated targeting of tumor suppressor genes, we have obtained the very first genetic cancer models in Xenopus tropicalis (e.g. for retinoblastoma, glioblastoma, T-ALL, AML and desmoid tumors). 
We are using multiplexed gene targeting for identification of oncogenic drivers and proteins that are essential for tumor formation and hence may provide novel anchor points for therapy. In addition, we are using our aquatic tumor models for pre-clinical drug validation. Our Xenopus model is well positioned between cell culture studies and mouse cancer models. Having an aquatic model greatly simplifies issues with drug administration, drug metabolism and pharmacokinetics. This should increase the effectiveness and speed for bringing new compounds to the clinic. This is important since the shift from cell culture validation to animal models is a critical bottle neck in the current Drug Discovery Pipeline.
 
Key publications
CRISPR-SID: Identifying EZH2 as a druggable target for desmoid tumors via in vivo dependency mapping. Proc Natl Acad Sci USA, 2021 (PMID: 34789568)

Maximizing CRISPR/Cas9 phenotype penetrance applying predictive modeling of editing outcomes in Xenopus and zebrafish embryos. Sci Rep, 2020. (PMID: 32887910)

RBL1 (p107) functions as tumor suppressor in glioblastoma and small-cell pancreatic neuroendocrine carcinoma in Xenopus tropicalis. Oncogene, 2020. (PMID: 32001819)

Xenopus tropicalis: Joining the Armada in the Fight Against Blood Cancer. Front Physiol. 2019. (PMID: 30774603)

CRISPR/Cas9 disease models in zebrafish and Xenopus: The genetic renaissance of fish and frogs. Drug Discovery Today. (PMID: 30205880)

RSPO2 inhibition of RNF43 and ZNRF3 governs limb development independently of LGR4/5/6. Nature. 2018 (PMID: 29769720)

CRISPR/Cas9 mediated knockout of rb1 and rbl1 leads to rapid and penetrant retinoblastoma development in Xenopus tropicalis. Scientific Reports, 2016 (PMID: 27739525)

TALEN-mediated apc mutation in Xenopus tropicalis phenocopies familial adenomatous polyposis. Oncoscience, 2015 (PMID:26097888)

Aberrant activation of fatty acid synthesis suppresses primary cilium formation and distorts tissue development. Cancer Research, 2010 (PMID:20889723)

Adenomatous polyposis coli tumor suppressor protein has signaling activity in Xenopus laevis embryos resulting in the induction of an ectopic dorsoanterior axis. J Cell Biol., 1997 (PMID:9015311)

Enlarged cell-associated proteoglycans abolish E-cadherin functionality in invasive tumor cells. Cancer Research, 1994 (PMID:8313373)

Genetic manipulation of E-cadherin expression by epithelial tumor cells reveals an invasion suppressor role. Cell, 1991 (PMID:2070412) 


 
Contact & links
Lab of Developmental Biology, Department of Biomedical Molecular Biology, Ghent University, Technologiepark 71, 9052 Ghent
prof. Vleminckx is interested to receive invitations for presentations or talks