prof. Kim De Leeneer (PhD)
CRIG member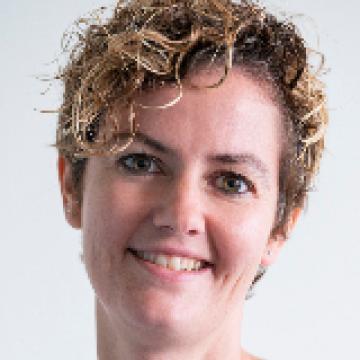 postdoctoral researcher – Lab Claes, Center for Medical Genetics (Faculty of Medicine and Health Sciences, UGent)
Lab supervisor - Center for Medical Genetics (UZ Ghent)
Principal investigator: prof. Kathleen Claes (PhD)
 
Research focus
The next‐generation sequencing (NGS) revolution has paved the way to implement this technology in a clinical setting. The need for flexible, qualitative, and cost‐efficient workflows is high. As this is a constantly evolving and moving field, it is challenging to optimize and implement the newest state of the art technologies. Developing tailor made molecular tests for disorders is there for crucial to establish an efficient screening strategy. Several strategies have been explored, starting from PCR based screening strategy and moving to a hybridization based targeted panels for familial cancer syndromes.
Our research includes exploring the different sequencing instruments and technologies (Minion up to Novaseq), library preps and bioinformatics tool to facilitate data analysis.
Our main goal is to adapt and optimize these components to make it feasible to implement these analyses in a routine clinical setting.
 
Biography
In 2006, I obtained a Master in Biotechnology at Ghent University, Belgium. This was followed by the start of my PhD in the Center for Medical Genetics under the supervision of prof. Anne De Paepe and prof. Kathleen Claes. Entitled: GENETIC PREDISPOSITION FOR BREAST CANCER: IMPROVED MOLECULAR ANALYSES.
Since 2011, I'm a postdoctoral fellow in the same lab still focusing on improved molecular analysis for routine diagnostic testing.
Since 2016, I am combining this with a job as molecular lab supervisor at the CMGG.
 
Key publications
Thorough in silico and in vitro cDNA analysis of 21 putative BRCA1 and BRCA2 splice variants and a complex tandem duplication in BRCA2 allowing the identification of activated cryptic splice donor sites in BRCA2 exon 11. Hum Mutati 2018 (PMID:    29280214)

Flexible, scalable, and efficient targeted resequencing on a benchtop sequencer for variant detection in clinical practice., Hum Mutation 2015 (PMID:25504618)

Breast-cancer risk in families with mutations in PALB2. N Engl J Med 2014 (PMID:25099575)

Mutation analysis of RAD51D in non-BRCA1/2 ovarian and breast cancer families. Br J Cancer 2012 (PMID:22415235)

Prevalence of BRCA1/2 mutations in sporadic breast/ovarian cancer patients and identification of a novel de novo BRCA1 mutation in a patient diagnosed with late onset breast and ovarian cancer: implications for genetic testing. Breast Cancer res treatment 2012 (PMID: 21553119)


 
Contact & links
Lab address: Center for Medical Genetics, Medical Research Building 1, Ghent University Hospital (entrance 34), Corneel Heymanslaan 10, 9000 Gent, Belgium
Kim De Leeneer is interested to receive invitations for presentations or talks