prof. Hilde de Rooster (PhD)
CRIG group leader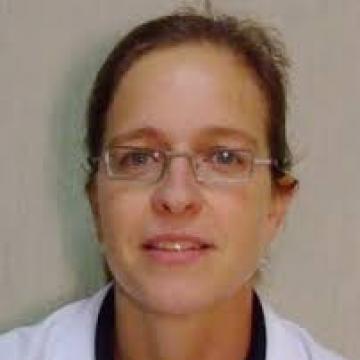 Principal investigator - Soft tissue Surgery, Department of Small Animals (UGent)
Associate professor (Faculty of Veterinary Medicine, UGent)
Research focus
Pet dogs with spontaneous cancer are good models for cancer research. Dogs share a similar histologic, biologic, and genetic cancer background significantly closer than the relationship between rodent and man, and the development and interaction between tumor, host and tumor microenvironment is comparable to those in humans. There are corresponding diagnostic and treatment options available for dogs and humans, while the progression of cancer in dogs is fast enough to obtain results within a reasonable period of time. Lastly, pet dogs have a broader access to clinical trials than humans, enabling extensive research opportunities.
Biography
As a soft tissue surgeon for small animals (cats and dogs) I am exposed to various types of solid cancer in privately owned animals. Not all of the cancers are obviously surgical resectable and some require pre- or postsurgical treatment. We have vast experience with performing clinical research and often collaborate with other complementary research groups.
Research team
prof. Hilde de Rooster - principal investigator, associate professor
Eline Abma - doctoral fellow
Shana De Vos  - doctoral fellow 
Sophie Favril - doctoral fellow
Key publications
Intratumoural interleukin 12 gene therapy stimulates the immune system and decreases angiogenesis in dogs with spontaneous cancer,Vet Comp Oncol. 2016 (PMID: 27506827)

Immunological and angiogenic markers during metronomic temozolomide and cyclophosphamide in canine cancer patients, Vet Comp Oncol. 2016 (PMID: 26961119) 

Can dendritic cells improve whole cancer cell vaccines based on immunogenically killed cancer cells?, Oncoimmunology. 2015 (PMID: 26587315)

Combretastatin A4-phosphate and its potential in veterinary oncology: a review.
Contact
Soft Tissue Surgery, Department of Small Animals, Faculty of Veterinary Medicine, Ghent University, Salisburylaan 133, B-9820 Merelbeke