prof. Filip Van Nieuwerburgh (PhD)
CRIG member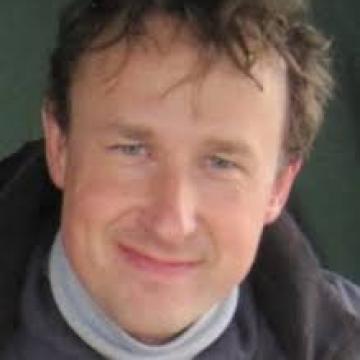 Associate professor (Faculty of Pharmaceutical Scienes, UGent)
Principal investigator / executive head NXTGNT (UGent)
 
Research focus
Our research is focused on topics making use of the many applications of massively parallel sequencing, including bioinformatics. We have the expertise to perform single cell genome-wide (epi)genomics and transcriptomics.
Going after the elusive fetal cells in maternal blood is a logical next step and our current focus. Non-invasive access to fetal cells during pregnancies would revolutionize the field of prenatal testing. It builds on our single cells MPS expertise and the recent publications we have in the field of reproductive medicine. Isolation and analysis of fetal rare cells also fits in the current booming field of CTC isolation. The wave of successes in CTC research has triggered the development of several rare cell isolation technologies. As the same technologies can be used to isolate fetal cells, we believe that now is the time for non-invasive fetal cell isolation. LABFBT is a member of CRIG with the main goal to use this Center of Excellence as a leverage to establish fetal rare cell isolation. Hopefully the expertise on CTC and fetal cell isolation can cross-pollinate each other.
 
Biography
Filip Van Nieuwerburgh started his academic career at LABFBT in 2002 and obtained his PhD degree in 2007 with a dissertation on genetics and proteomics. After obtaining his PhD, he was one of the founders of the Ghent University massive parallel sequencing (MPS) core facility NXTGNT (www.nxtgnt.com) and focused his research on topics making use of the many applications of this technology. Two post-doctoral research projects at the Scripps Research Institute (San Diego, CA, USA) enhanced his expertise in the field. Currently, he is the executive director of the NXTGNT facility. To get the most out of MPS data, (customized) bioinformatics tools are needed. With the advent of the MPS technology, Filip started building bioinformatics expertise and is now supervising a group of highly skilled bio-informaticians. More recently, in collaboration the Department of Reproductive Medicine and the Department of Medical Genetics, he has researched the application of MPS in the field of pre-implantation diagnostics and studied several genetic diseases. Currently, he is focussing on rare cell isolation with downstream MPS sequencing.
 
Research team
prof. Dieter Deforce - full professor
prof. Filip Van Nieuwerburgh - associate professor
Yannick Gansemans - bioinformatician
Jana Weymaere  - doctoral fellow
Olivier Tytgat  - doctoral fellow
Senne Cornelis - doctoral fellow
Ann-Sophie Vander Plaetsen - doctoral fellow
Laurentijn Tilleman - doctoral fellow
Kaat Rubben - doctoral fellow
Sarah De Keulenaer - scientific personnel NXTGNT
Ellen De Meester - scientific personnel NXTGNT
Sylvie De Craene  - technician NXTGNT
 
Contact & links
LabFBT / NXTGNT, Ottergemsesteenweg 460, 9000 Gent