prof. Björn Heindryckx (PhD)
CRIG member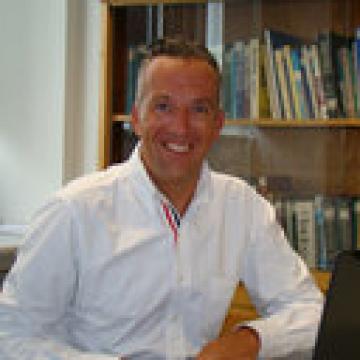 PI, Ghent-Fertility and Stem cell Team (G-FaST), Department for Reproductive Medicine, Ghent University Hospital
 
Research focus
The G-FaST aims its research towards infertile couples who cannot be treated by the current available assisted reproductive technologies. These include (i) sterile couples without gametes for which we want to create gametes de novo from human embryonic stem cells; and (ii) couples who experienced failed fertilization and maturation after intracytoplasmic sperm injection (ICSI) or with genetic disorders.
Strategies:
Embryonic stem cell research

Manipulating cell fate during human pre-implantation development.
In vitro differentiation of hESC towards germ cells.
Genome wide comparison of (epi-)genomic and transcriptomic status of human embryonic stem cells derived in different culture conditions.
Finding new strategies to derive naive or ground state mouse ESC.

Embryological research

Failed or abnormal low fertilization after ICSI.
Overcome oocyte meiotic arrest.
Diagnosis and nuclear transfer techniques to overcome transmission of mitochondrial disorders.
Gene editing in embryonic stem cells and the mouse and human germline: study the role of genes during embryonic development and gene correction to overcome the transmission of genetic diseases
 
Biography
Principle Investigator, Ghent-Fertility And Stem cell Team, Department for Reproductive Medicine, Ghent University Hospital
Professor at Ghent University.
PhD in 2006: Experimental contribution to infertility research: Artificial gametes and assisted oocyte activation.
Currently promoter/co-promoter of 9 PhD students.
Coordinator of Special Interest Group of Stem Cells of ESHRE
Co-founder of the Belgian Society for Stem Cell Research (BeSSCR).
Author and co-author of 62 A1 publications.
Main topics of research:

Early lineage segregation in mouse and human
Mouse and human embryonic stem cell derivation
Differentiation of pluripotent stem cells into germ cells
Failed fertilisation after ICSI & the oocyte activation mechanism
Oocyte maturation arrest
Techniques to overcome mitochondrial disease transmission
Non-invasive techniques of gamete&embryo selection
Pre-implantation genetic diagnosis using next generation sequencing.
Research team
Björn Heindryckx
Annekatrien Boel
Dominic Stoop
Swati Mishra
Panagiotis Stamatiadis
Bieke Bekaert
Arantxa Barberan
Gwenny Cosemans
Muhammad Fakhar-I-Adil
Noemi Castelluccio
Winter Vandenberghe
Andrei Rybouchkin
 
Contact
Corneel Heymanslaan 10, 9000 Ghent