Felix De Vuyst
CRIG member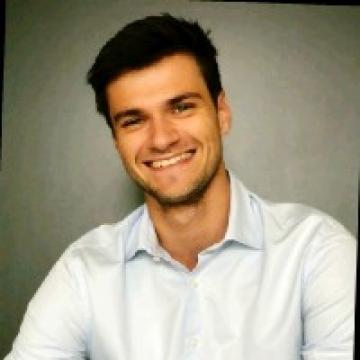 Doctoral fellow – Department of Human Structure and Repair, Laboratory for Experimental Cancer Research (LECR) - Faculty of Medicine and Health Sciences, UGent
Principal investigator: Prof. Olivier De Wever (PhD)
 
Research focus
My PhD focusses on the study of cancer-associated fibroblast (CAF) in cancer progression.  CAF are stromal cells resident in the tumor microenvironment (TME) and can play both inhibiting and stimulating roles in cancer cell growth, survival, invasion and metastasis. Furthermore, CAF also signal to non-cancer cells in the TME such as innate and adaptive immune cells. Although CAF are studied in the past 20 years there impact on cancer progression is still not clear. Therefore the aim of this PhD is to identify critical determinants of CAF and their respective function in stimulating or inhibiting cancer progression.
 
Biography
Master of Science in Bioscience Engineering: Cell and Gene Biotechnology (magna cum laude): 2016-2021
Currently, I am a PhD student at the Laboratory of Experimental Cancer Research (LECR) at UZ Gent.