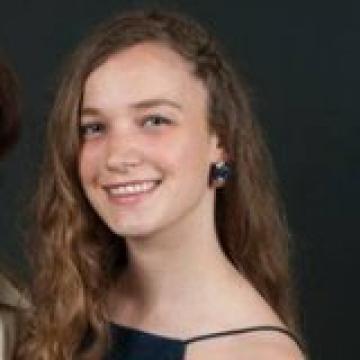 PhD fellow (2017-2020) and voluntary researcher (2021) -  Ghent Univeristy - Radiotherapy/Urology and member of the Health Promotion Research Group 
PI: prof. Valerie Fonteyne (MD, PhD) & prof. Ann Van Hecke (PhD)
Postdoctoral researcher (2021) - King's College London - Translational Oncology and Urology Research (TOUR) TEAM
PI: prof. Mieke Van Hemelrijck (MD, PhD)
 
Research focus
During my PhD I focused on exercise and psychosocial care in bladder cancer patients. Our team developed a behaviour change intervention to increase exercise behaviour before and after bladder cancer surgery (home-based intervention) and we assessed the supportive care needs of bladder cancer patients. 
My research now at King's College London mainly focuses on the development of quality of life measurements for different groups of cancer patients. 
I'm also very interested in prehabilitation. Together with an international research group we are developing a Core Outcome Set for prehabilitation outcomes in intra-abdominal cancer patients. (https://osf.io/4cyk6/) 
I'm also working on an update of the POLARIS study (http://www.polaris-study.org/ ) to include prehabilitation trials in the POLARIS database and conduct meta-analyses to assess the impact of prehabilitation on cancer outcomes.  
Our team at UGent also recently received a grant from Kom Op Tegen Kanker to build a prediction model for symptom clusters in breast, lung and prostate cancer patients. Based on these results, we will develop a stepped care self-management program to tackle those symptom clusters. 
Besides my main research topics described above, I'm also involved in other national and international research projects which are all topics related to quality of life and cancer survivorship. 
 
Biography
CURRENT INTERNATIONAL INVOLVEMENT:
Project coördinator of the update and validation of the EORTC quality of life questionnaires for bladder cancer
Lead of mentorship programme - the EORTC Quality of Life Group
Lead of the Research Collaboration group of the International Society of of Behavioral Nutrition and Physical Activity (ISBNPA)
Active member and collaborator in projects (e.g. surveys, systematic reviews) of ISOQOL, MASCC and the Global Project on Self-management (GPS). 
Peer reviewer for BJUI, BMJ open, Disability and Rehabilitation, Frontiers in Oncology, European Urology Oncology
GRANTS:
EORTC Quality of life group (€103,086). "The need for validated Bladder Cancer Modules: Update and potential merging of the existing MIBC and NMIBC modules – including an assessment focused on metastatic bladder cancer."
--> post-doctoral researcher
Kom op Tegen kanker (€258 500). "Self-management of symptom clusters in (survivors of) breast, prostate and lung cancer patients treated with radiotherapy: development of a stepped care pathway."
--> post-doctoral researcher
ISBNPA – Funding for research collaboration (£1200). "Prehabilitation outcomes for intra-abdominal cancer patients: protocol for the development of a core outcome set (COS)."
--> Principal investigator 
 
Key publications
'The Use of Theory to Develop Physical Activity Interventions in Urological Cancer Survivors: A Narrative Review'. Seminars in Oncology Nursing, 2021. (PMID: 33516584) 

'Development of a pre- and postoperative physical activity promotion program integrated in the electronic health system of patients with bladder cancer (The POPEYE study): An intervention mapping approach'. European Journal of Cancer Care, 2020. (PMID: 33205552)

'Health-related quality of life overview after different curative treatment options in muscle-invasive bladder cancer: an umbrella review'. Quality of Life Research, 2020. (PMID: 32504291) 

'Management of cancer and health after the clinic visit: A call to action for self-management in cancer care'. Journal of the National Cancer Institute, 2020. (PMID: 32525530)

'Understanding physical activity behavior in patients with bladder cancer before and after radical cystectomy: a qualitative interview study'. Clinical Rehabilitation, 2019. (PMID: 30514109)

'Barriers and facilitators to physical activity in men with prostate cancer: A qualitative and quantitative systematic review'. Psychooncology, 2019. (PMID: 31617635)

'Patient- versus physician-reported outcomes in prostate cancer patients receiving hypofractionated radiotherapy within a randomized controlled trial'. Strahlentherapy in Onkology, 2018. (PMID: 30406289)

'A systematic review of exercise and psychosocial rehabilitation interventions to improve health-related outcomes in patients with bladder cancer undergoing radical cystectomy'. Clinical rehabilitation, 2018. (PMID: 29231044)

'Clinical pathway improves implementation of evidence-based strategies for the management of androgen deprivation therapy-induced side effects in men with prostate cancer'. BJU International, 2018. (PMID: 29194928)

'Rehabilitation interventions to improve patient-reported outcomes and physical fitness in survivors of muscle invasive bladder cancer: a systematic review protocol'. BMJ Open, 2017. (PMID: 28592583)


 
Contact & links
Lab adressess :
- campus UZ Gent, Corneel Heymanslaan 10, 9000 Ghent, Belgium
- Guy's Campus, Great Maze Pond, London SE1 1UL, Verenigd Koninkrijk
Elke Rammant is interested to receive invitations for presentations or talks