dr. Yong Chen (PhD)
CRIG member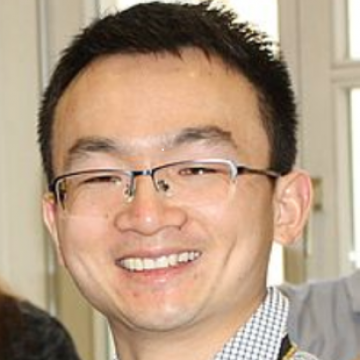 Postdoctoral researcher - Lab for Biopharmaceutical Technology (Faculty of Pharmaceutical Sciences, UGent)
Principal investigator: prof. Bruno G. De Geest (PhD)
 
Research focus
My research in Bruno De Geest lab lies in the intersection of life science and material chemistry. We design novel biomaterials for precise delivery and release of drugs. We are particularly interested in the fine tuning of the innate immune system for the treatment of cancers. Besides that, we are keen to develop new strategies for drug discovery. 
 
Key publications
Engineering Strategies for Lymph Node Targeted Immune Activation. Acc. Chem. Res. 2020, 53, 2055-2067. 

A Domino 10-Step Total Synthesis of FR252921 and Its Analogues, Complex Macrocyclic Immunosuppressants. J. Am. Chem. Soc. 2019, 141, 13772-13777. 

Expeditious synthesis of polyacetylenic water hemlock toxins and their effects on the major GABAA receptor isoform. Chem. Commun. 2018, 54, 2008-2011. 


 
Contact & links
Lab for Biopharmaceutical Technology, Faculty of Pharmaceutical Sciences, third floor, Ottergemsesteenweg 460, 9000 Ghent
Yong Chen is interested to receive invitations for presentations or talks